Music Reviews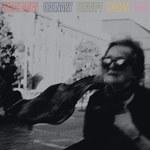 Deafheaven Ordinary Corrupt Human Love
(Anti-)

For all the ill will that came to Deafheaven's way, they ultimately managed to overcome it through inventive and decisive musicianship. The Bay Area five-piece took many critiques for reinventing black metal's core fundamentals, and it was through that desire to encourage change that they ultimately managed to pull the genre back into the conversation. What many detractors failed to recognize was that Deafheaven wanted to revere a kind of music that is often misunderstood, and they managed to finesse and demonstrate a lot of empathy with every guttural cry.
Ultimately, that apparent ostracism strengthened Deafheaven's perspective, and it encouraged them to give it a new definition, even if it helped that they were following other musical styles that had more favorable acceptance. But it wasn't a fluke, either - they managed to step away from the shoegaze-leaning Sunbather - an album that has aged exceptionally well - and chose to take their sound in other new and unexplored directions. New Bermuda followed with a slightly more folk-leaning approach, even if it was just as visceral, an album that established their likeness for vast suites and dark, corrosive ballads.
The one prevailing element that follows Deafheaven throughout every musical step they take - and one that is often ignored - is their inclination for classic progressive rock. If New Bermuda marked the end of a new chapter with the tender, minor-key motifs of Gifts of the Earth, then Ordinary Corrupt Human Love widens their reach with the towering opener You Without End. With an optimism that swells as purely as a promising new love, the seven and a half minute anthem seamlessly transitions from a spectral, unassuming ballad into spoken word poetry before it segues into a grand, epic finish. It's immediately apparent how their artful gestures haven't ceased, and if anything, they want to elevate them even further.
Surprisingly, You Without End is merely a gentle warm-up before Deafheaven take a resplendent shift on Honeycomb. What at first sounds like a muted, mournful procession quickly transforms into a mammoth, larger-than-life melange of bludgeoning guitar riffs and ascending scales - tactfully handled by guitarists Shiv Mehra and Kerry McCoy - that ultimately achieves their customary fusion of nineties grunge with classic eighties metal. But beauty is always at the core of every Deafheaven album - and whereas Honeycomb takes cues from The Smashing Pumpkins' proggier tendencies, the surging, twelve-minute centerpiece Canary Yellow borrows from the juxtaposing guitar dynamics of Sunny Deal Real Estate as vocalist George Clarke muddies its arpeggiated passages with his commanding death growl.
Deafheaven only find purpose if their noise sounds tuneful, and it's a particular necessity on Ordinary Corrupt Human Love. The pillowy atmosphere of Sunbather makes a return on Glint, a heart-swellingly reverie on an aging courtship which brims with boundless affection. Other times, these ambient pieces usher a more operatic direction - on the piano-led Night People, Clarke finds a muse in goth singer-songwriter Chelsea Wolfe as they both touch on a tortured, symphonic grandeur. It'd be a disservice if these songs were smeared with their abrasive, thrash-informed breakdowns, but thankfully, they're kept untarnished and completely virtuous.
These days, seldom do we find rock music that means to encompass a life-altering journey. Deafheaven want to make something meaningful, magical even, and Ordinary Corrupt Human Love illustrates a fanciful, idyllic emotional state which palpitates with yearning desire. As it is with such lofty works of art, some of it may sound deliberately incongruous; at times, the band's genre-bending excursions sometimes result in slightly deformed arrangements that are impressive in scope but not in efficiency. But that shouldn't deter one from Deafheaven's wondrous and impressionistic creation. It is, like most of their polarizing body of work, equal parts off-putting and fiercely inclusive.
16 July, 2018 - 04:45 — Juan Edgardo Rodriguez