Music Reviews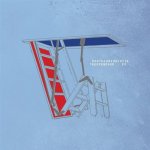 Death Cab For Cutie The Open Door EP
(Barsuk)
Buy it from Insound

I thought Death Cab For Cutie's seventh album, Narrow Stairs, was one of the overlooked LPs from last year when it came round to compiling the annual best of lists. And I think the reason is that many people simply overlooked or ignored it because it was a Death Cab For Cutie album. Ever since Adam Brody name-dropped them one too many times on the OC, a majority of fans abandoned the band. And they never looked back.

And that's a shame because the album was wonderful. On Narrow Stairs the band fell in love with sound and rhythm. No longer concerned with articulating every note to perfection a la 2005's Plans, Narrow Stairs was the most rock n roll album of Death Cab's career. They traded their bright melancholy for something a little darker, often bordering on despair, the album exploring the way people live in the quiet wreckage of failed relationships and love.

Death Cab's latest EP, The Open Door, consists of five songs which the band claimed didn't fit the mood of the LP. Little Bribes opens proceedings almost raucously with Gibbard taking us through a night time casino run. One can hear how the buoyant swagger and jangle of the song may sounds like too much fun for Narrow Stairs but underneath the song's tongue in cheek bravado and the farce of the city's "beating heart" are dealers and waitresses with empty expressions, lonely people kissing one another and an air of foolish dreams.

Following is A Diamond and a Tether, a more mid-tempo song, similar to the the rhythm and pace of Narrow Stairs. While the track may meander a little too long, the layers of production in the song are rather lovely and ebb and swell around Gibbard as he croons the chorus line: "I know you can't hold out forever/ waiting on a diamond and a tether." I Was Once a Loyal Lover is a rollicking, if somewhat forgettable, piano-infused melody where Gibbard sings about his friends "getting hitched and quitting drinking" while he "can feel them pulling away/ as I'm resigned to stay the same." It seems a part of the narrator wants to change while another part is content to keep burning bridges while telling himself not to look back.

The EP highlight comes with My Mirror Speaks recalling the band's dynamic work from Plans. The track builds on itself with a peaks and valleys melody matching the guitar line which guides its way over pulsing bass and drums and rhythmic handclaps. Gibbard's lovely falsetto delivers the hopeless chorus line: "There's a tangled thread inside my head /With nothing on either end." While fast paced, the song manages to retain a sense of wistfulness, a dynamic which is becoming a trademark for the band.

The disc ends with a rendition of Talking Bird from Narrow Stairs, a stripped back version featuring just Gibbard and a ukulele which invests the song with a simplicity and delicate poignancy. Like many Death Cab songs, it would be easy for this tune to come off as overly sentimental but the band always manages to rise above that. Even when Gibbard is singing about the flaws of people and the bad choices they make, there's something generous in his songwriting. He shades our experiences and feelings with clarity and empathy. And sometimes that's all one can really ask, indeed hope, from a songwriter.
12 April, 2009 - 19:39 — Cara Nash