Music Reviews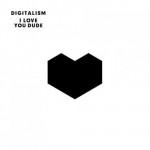 Digitalism I Love You, Dude
(V2 Records)
Buy it from Insound

After a string of remixes and 12-inch releases in the mid-noughties, it was the critically-acclaimed début album Idealism in 2007 that brought German electro duo Digitalism to the attention of a mass audience. The fresh, eclectic mix of house-infused electro beats, well developed ideas and strong, catchy riffs on tracks such as Zdarlight and Pogo helped to satisfy many that the hype surrounding Digitalism was justified. Together with acts like Justice and Simian Mobile Disco, it seemed a new wave of exciting electro acts were on the horizon.
After such a promising start to their career, Digitalism have a lot to live up to. It's unfortunate, then, that I Love You, Dude (the group's second album release) fails to deliver in almost every respect.
The album opens with Stratosphere, which, at around 100 bpm, almost instantly sets up the album for a fall - with a tempo more associated with dubstep than electro, Stratosphere sounds depressing and tired, and is a wholly uninspiring introduction. The album begins to show some promise with 2 Hearts (the first official single to be released from I Love You, Dude, although both Blitz and Stratosphere featured on the Blitz EP in 2010) and Circles, which are enjoyable enough, even if not remarkable.
But it's midway through the album where things start to go positively awry. The problems begin with Forrest Gump, a collaboration with Julian Casablancas of the Strokes (sounds so promising, no?), which features an unbearably monotonous melody line and poor lyrics. Then follows Reeperbahn, a dodgy mix of punk-dance with a sound somewhere between Prodigy and Does It Offend You, Yeah?, which contains some of the most pointless vocals ever laid over a beat, in a key that clashes horribly with the rest of the track. Miami Downtown starts promisingly enough, but soon grows tiresome, and has an annoying, lazy wind-down towards the end of the track. The final track, Encore (no thanks, I'd had enough over thirty minutes ago), is equally and frustratingly dull to listen to, and features a few horrifically discordant moments for good measure.
The sole exception to the disappointment that is I Love You, Dude is Blitz; a pumping, powerful, brilliant piece of house which demonstrates that Digitalism still have the ability to deliver a blinding tune when it suits. With its Daft Punk-esque electro-driven melody and pounding house beat, Blitz is exactly the sort of track that Digitalism should be focusing on producing. Unfortunately, the fact that Blitz stands out so well on the album only serves to highlight the mediocrity of the tracks that come before and after.
From listening to I Love You, Dude, you can't help but feel the time Digitalism have been out of the spotlight could have been better spent. They've moved backwards, not forwards - aside from Blitz, there's nothing on here to even come close to the quality of Zdarlight, Idealistic or Pogo. There's no debating in my mind that Digitalism have the potential to produce an album even better than Idealism. But sadly, I Love You, Dude is not it.
6 July, 2011 - 09:47 — Craig Stevens