Music Reviews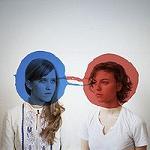 The Dirty Projectors Bitte Orca
(Domino)

Bitte Orca is the sixth album proper by Yale graduate Dave Longstreth, aka The Dirty Projectors, and is both his most easily accessible and most instantly likeable effort to date. Not that Longstreth's previous efforts have ever been unlikable or unlistenable. They have, however, always seemed like an acquired taste. Take 2006's Rise Above, for example. A "re-imagining", apparently from memory, of Black Flag's classic Damaged initially bore the stamp of ironic-hipsterness. Why re-record a DIY masterpiece at all? And that written from memory thing? It all sounded a little pretentious.
Even if the over-wieldy concepts are ignored (2005's The Getty Address was allegedly written about Eagle's drummer Don Henley), the actual components of the music itself can similarly be off-putting on first listen. Longstreth's singing reminds the listener both of a good singer trying to sing badly and a bad singer trying to sing well with his penchant for dramatic warbling, vibrato and curious accentuation. Similarly, his guitar work, while never short of virtuoso, is frantic, never sitting still for an instant, climbing melodic ladders at some points while being struck like a hammer at others. In short, the music of the Dirty Projectors can be complex, and even off-putting, at first listen.
As anyone who spent any time with Rise Above can attest to, however, it can also be brilliant. It's a testament to Longstreth's unique abilities that such an absurd concept could be transformed into something so affecting. The Black Flag referencing titles of the songs, and even lyrics, became quickly eclipsed by the sheer breadth of melodic innovation contained within the album's eleven tracks. The trick to listening was to stop trying to figure the music out, something difficult to do with such an over-bearing concept. It proved the rule that the Dirty Projectors' music is always more than the sum of its parts. It confirmed that it wasn't just an elaborate joke; it overcame its apparently ironic credentials.
For Bitte Orca, Longstreth is sticking with the same musicians that accompanied him on his previous tour with singer Amber Coffman taking lead vocals over various tracks, including the spectacular Stillness is the Move. In many ways, the album is the culmination of the work Longstreth has put out so far. It condenses, and expands upon, elements now familiar to long-serving Projectors' fans. The time signatures of the songs are still hard to pin down, it's often hard to understand what the specific theme of the songs are, and the guitar and vocal work is still inimitable. Through these familiar disorientations however, comes the sound of the Dirty Projectors' most accessible album to date.
Perhaps it's that the songs (mostly) contain clear and distinct verses. Or maybe it's that there's at least one clear single on this album, the aforementioned Stillness is the Move. In fact, it's difficult to say what makes this album more accessible that those that preceded it. Either way, the point is moot, because the reason this album is so memorable is because it is simply superb. From the hook of lead-off track Cannibal Resource, to the acoustic balladry of Two Doves, there is so much to love and listen to in this record. The production is clear, sounding somewhere in between a live recording and a more conventional pop record. The playing is superb, and the vocals fantastically melodic.
Regurgitating an old cliché, the best is kept for last with awesome, and emotional, Fluorescent Half Dome featuring an aesthetic of balladry that might best be described, in all the best ways, as 80's. "When I'm ready for my whole world to open up and surrender, I'll look for you", Longstreth sings, before breaking into half-falsetto for the chorus. It's a truly inspired way to end a truly inspired album, and hopefully one that will earn the Dirty Projectors the legions of new fans they clearly deserve.
27 May, 2009 - 14:22 — Nick Fenn