Music Reviews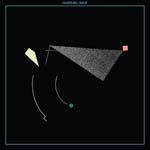 Disappears Irreal
(kranky)

Brian Case broods, "I want to remember… Make... Me…" The song Interpretation begins Irreal, the latest album from Chicago post-post-punk band Disappears. In it the band works in a clean off-time groove, minimal but deep bass play accented by the corrosive shimmer of guitar strings. Case continues to declare his want of memory as the song continues, its pulse growing meditative before adjustments are made. Harmonic strings are plucked at the halfway point and the bass rhythm finds a few more notes following additional knocks on the kick drum and a notable drag on the hi-hat. At this point, Case begins to claim, "Anything can happen," a complete thought evolving to: "I want to remember… Anything can happen." With repetition there's development; motion adds shape. The big empty Disappears access through spare instrumentation is Irreal's most commanding presence, its most versatile device.
Engineered by John Congelton at Steve Albini's famed Electrical Audio, Irreal is the fifth album from Disappears, second since the departure of Sonic Youth drummer Steve Shelley. While the paranoiac mechanisms Disappears assemble throughout the album are humorless and wintry, attention to groove and carefully placed embellishment bring out character in the music, an almost Joy Division-like sensibility that seems to welcome an oncoming chill. Disappears work through the absence of light and let the air speak, designing ghostly structures as unencumbered by self-indulgence as possible, allowing the bare minimum to simply hold everything together. And there is a notable funk element at points, something akin to what Joe Lally brought to Fugazi, a dominant factor accompanying the muted chord and heavy strum of I_O.
Having said that, the mutating cyclone of Another Thought is a veritable rabbit hole of propulsion that works through its intensity like the stages of loss, each point of revelation shifting in tone and texture. Another Thought is one instance when Disappears aim for more and more, layering sounds and dispensing with any penchant for pause, the track's persistence forms its own spatial relationship to what is actually a deepening abyss.
And then size seems a major factor with the album's title track, building off of a key melody seemingly plucked from the guitar's peghead, as it strives to relate some sense of the significantly grand or the aurally vast. A fuzz-laden wanderer, the song learns to stomp before it cruises, a section of heightened tempo and bass chug carrying the track to its close. While Disappears do explore time shifts and slight changes at points, Irreal takes a cue from The Count Five's Psychotic Reaction, pulling away from an established stride and dramatizing the construct by heightening its pace. Or, you can find a similar parallel in the outro of If 6 Was 9 by The Jimi Hendrix Experience.
As if for purposes of an intermission, Irreal's second act is preceded by the cloudy and offbeat disco instrumental, OUD. Making a direct transition, album single, Halcyon Days, is a rhythmic and clean loop of mood-induced tension, graced at points by light dissonance. Case drags his words through guitar-generated mire of Mist Rites, which sounds like a refurbished Pop Group track, bass notes on upswing above a concentration of backbeat, sonic luster and dance-friendly swing.
An electrified post-rock motif introduces the album's final track, Navigating the Void. With a modified and more meditative take on the propulsion that drove Another Thought, the track's static-laced motion is eventually crowded by far off sounds and reverb, a repeated use of a splash cymbal signaling its end. It's the one instance on the album of pseudo-lightness, notably morose next to the intensity of its other offerings.
On the surface, Disappears is a band obviously steeped in the more skeletal and anti-melodic musical examples drawn from the all-too-familiar well of gothic rock and post-punk. It was this detail that made Irreal somewhat of a grower for me, my initial thought, (despite my immediate appreciation for Halcyon Days), being that this would be just another decent enough album by another competent throwback. And too some extent, that's true. There are enough bands like Savages, A Place to Bury Strangers and The Soft Moon continuing in the dark and ethereal traditions of Siouxsie Sioux, The Pop Group and Joy Division, though Steve Shelley's past involvement with Disappears does give the band unique footing relative to their peers.
But, no matter to whom Disappears owe its sound, the band's ability to captivate and unsettle is theirs. What they do rhythmically and spatially sounds great: the expanse, the air, the solid bass rhythms and percussive malleability. Irreal, as in "not real," is real enough to enjoy.
22 January, 2015 - 04:21 — Sean Caldwell