Music Reviews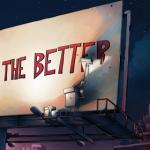 DJ Shadow The Less You Know, The Better
(Verve)
Buy it from Insound

Let's get this out of the way: DJ Shadow made Endtroducing. Can we move on? Well, I suppose not, because the fact is, DJ Shadow pioneered a genre, and it's cursed him for the rest of his career. Instrumental hip-hop would not be what it is today were it not for his debut album, and Shadow will never escape the expectations bestowed upon him by its success.
But by any standards, The Less You Know, The Better is one heck of a mixed bag. When I listen to any album by a "DJ" I'm expecting it to mix together nicely, but Shadow purposefully avoids any cohesive flow, and the songs are like blocks of genres shoved together as jarringly as possible. There's hair-metal (Border Crossing will probably be used in an action movie trailer before long), straight into hip-hop (Stay The Course, with pleasingly old-skool guest spots from Talib Kweli and De La Soul's Posdnuos), then old-timey ballads (Redeemed, Sad And Lonely), and a very WTF moment (sitting through angry monologue Give Me Back The Nights is a frustrating experience).
But what effect does this have? Whatever clues the metaphorical artwork provides are lost on me, and I'm simply puzzled as to how this album was constructed as it is. Confronted with a song like Sad And Lonely, which does nothing to subvert its sample of a 50s chanson by Susan Reed, I can only feel bemused. This just isn't what I listen for in Shadow; it's a perfectly nice piece, beautiful even, which is perhaps why it feels so unnatural here. Particularly because it's sandwiched between two of the album's most failed experiments, from the boring (bluesy trip-hop ballad I've Been Trying), to the genuinely abysmal (Tom Vek's sickeningly over-enunciated attempt at Editors-esque landfill indie anthem Warning Call).
Before long, I desperately want to listen to music that isn't so laboriously overwrought, (it feels longer than its hour-long runtime), but actually, in the latter half, Shadow sounds most like Shadow: Tedium presents some interesting, subtle new sounds (and therefore seems hidden away), Run For Your Life is Shadow at his most upbeat and enjoyable, and Circular Logic is probably the album's best track, and the most innovative with sampling – although I Gotta Rokk plods robotically for six minutes without even a riff.
I can see The Less You Know being mistaken for a demonstration of ambitious ideas and genre hopping, but it doesn't so much as hop between genres as stop and start awkwardly between them. It's easy to include a multitude of styles on an album but if it's more difficult to integrate them successfully, and Shadow fails in that respect, although his bizarre sequencing choices suggest that he, for some reason, means it to sound disparate. But that's not even the main problem: this album is boring. Even some of the most interesting, unique tracks, like Enemy Lines and Scale It Back, lack something vital in their presentation, and the singles are dull and forgettable. Shadow's production is wantonly flashy, but it can't mask his lack of flair.
31 October, 2011 - 10:02 — Stephen Wragg