Music Reviews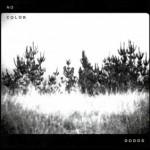 The Dodos No Color
(Wichita)

After breakthrough album Visiter, The Dodos' third album Time To Die was widely regarded as something of a disappointment, although it feels slightly unfair to say so. That album was a genuine attempt at a new take on their sound - essentially a slowing-down and mellowing-out of their previously successful formula, but it was a move that took away some of the impact of what they were trying to do. Thankfully, No Color is a resounding return to form.
Anyone familiar with The Dodos' previous work will know they are not a band to do things by the book. They are a two-piece who sound like a four-piece, not just because of clever production, but because they seem to fit twice as many notes into each bar than other bands. Drummer Logan Kroeber doesn't even use a bass drum, and yet his work is the band's most prominent feature: his individualistic mix of rapid-fire drum rolls, liberal use of rim-taps and unusual rhythms characterise The Dodos, supplying their music with a relentless energy. Combined with frontman Meric Long's knack for a great guitar riff and a catchy tune, it is a tremendously uplifting sound.
As ever, unpredictability plays a key part. Going Under starts with sprightly acoustic fingerpicking, slowing down several notches for a blissed-out chorus, before starting the cycle over again. Good sounds uneasy, with a pounding beat underscoring dissonant electric guitar squeals. Sleep sounds at first a little like Belle & Sebastian on speed, before the chorus slows things down again with a grandiose, sliding guitar riff. In a way, this album is the musical equivalent of a hyperactive child: there's absolutely no guessing which direction it'll take next, but you can be sure it'll happen before your brain can react.
There is not a single dud track on No Color, and even if The Dodos haven't attempted anything they didn't try before, it certainly plays well to their strengths. These upbeat and intricately crafted songs cannot fail but put across the sense of fun that must have been involved in making them. In doing so, No Color cements the band's reputation as a thoroughly entertaining act.
24 March, 2011 - 08:56 — Joel Stanier