Music Reviews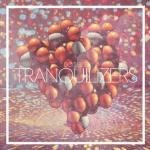 Dog Bite Tranquilizers
(Carpark)
Buy it from Insound

Preconceptions being what they are (i.e. largely unavoidable, however one wishes otherwise), a band's name can usually give a broad indication of what to expect of their sound. The name Dog Bite connotes anger, aggression, confrontation – a punk or metal band perhaps, or at the least an indie band with balls (figuratively speaking). The aforementioned qualities are however conspicuous by their absence in the sound of Dog Bite. Instead we get…chillwave, the contemporary equivalent of that most 90s of genres, shoegaze. A more instructive signpost is held up by the album title: Tranquilizers adequately describes the soporific qualities of the music on offer here, which ranges from drone-based psych-pop to laid-back surf rock.
The latter is in evidence in the opening track There Was Time, a pleasant instrumental which could easily sit as a Pixies B-side. It's a promising opener – implying that there could be more to this band than meets the eye (or ear). However, all too often throughout the album, a song may contain one or more moments of joy – a vocal melody, say, or a guitar line – but the band don't go anywhere with it. Case in point is We, which has a guitar refrain that nods intriguingly at the Velvet Underground by way of Vampire Weekend, but then the song fades seemingly mid-way through, as if the group just ran out of ideas and gave up on it. This approach (less is more) may have worked for Bowie on Low, but for Dog Bite it just feels unfinished.
A few songs do stand above the others however, lifting the album from a plateau of one-dimensionality. Clarinets is one of these, an atmospheric and broody ballad of sorts that recalls the best of dark 1980s synth pop crossed with a noughties indie sensibility. Album closer Rest Assured is similarly themed musically, with a really good grinding synth riff that would sound great live. The song seems to point the way to a slightly new future direction for the band, one that promises more than the musical cul-de-sac that they currently find themselves in.
Another hurdle that is hard to get over is the vocals. They are predominantly of the low-pitched, mumbled variety – a singing style I find especially irritating. Even when there is a nice pop hook in the mix, it is difficult to discern because the vocal delivery just sounds bored and tired of it all. Singer Phil Jones was previously the keyboard player of chillwave act Washed Out. If Dog Bite are to continue as a band, then a change both of musical direction and lead vocalist would perhaps be the best way to go. If you're already a fan of 80s alt.pop, or modern shoegaze, then give this album a go; it's by no means a bad album after all (despite my gripes). But if you're not a fan this is unlikely to turn you, and may just make you yearn for some music with a bit more bight.
14 February, 2014 - 04:24 — David John Wood