Music Reviews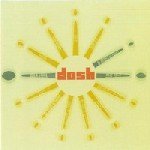 dosh dosh
(anticon)
Buy it from Insound

dosh is one of those artists who eschews capital letters, and thus doubles the albeit short time it takes to write a review as your correspondent finds himself battling against Bill Gates's attempts to batter such grammatical rebelliousness back into shape. Martin Dosh, to give him his full name, is the drummer and Rhodes player with Fog, Ninja Tune's 'real' band from Minneapolis, who divides his time between said band, teaching music to kids, and collecting a vast stash of beats, breaks and riffs in the basement of his house. This debut album is a self-engineered collection of these samples, fleshed out with generous infusions of Rhodes, pianos, reverb, Casios, turntables and sheer strangeness, all helped out by a collection of friends and fellow musicians.
The result is a heady mix of experimentalism, avant-gardism and, almost, old-school hip-hop vibes. water turn off notice sets the blueprint; pioneering percussion, great big samples and sad, achy Rhodes swirling around everything. Tracks like you can't make me cry and chuck, jane are by turns ethereal and ambitious, taking in broad horizons of soundscape and bursting into flourishes like late-summer flowers. There's also a na?, childish air to dosh's work; song for delbert moore is a nursery with breaks instead of building blocks; if i could sing is what happens when Charlie Mingus gets to run the school band. There's a fair smattering of weirdness here, too, as on the messy 80s electro-pop meets Hammer horror of my girls ex-car and, as the spellchecker crashes, the Frenchified experimentalism of steve the cat. There's also a couple of duds, sadly; dj dj is an unnecessary demonstration of post-rock credentials, and forgot myself, while blessed with breathy, sensual vocals, is strangely chuggy and unrewarding.
But, overall, mr. dosh's first solo outing bears witness to a rare and eccentric talent, mixing a love of classic percussion with a real sense of atmosphere. It's a fine summer album, sunny and relaxed, a wee bit out of it and with a slight haze around the edges. It's strange, but it probably takes a hell of a lot of effort to sound this lazy.
30 October, 2003 - 00:00 — Ben Bollig