Music Reviews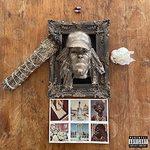 Earl Sweatshirt SICK!
(Tan Cressida/Warner)

Hip-hop has more bizarre, anomalous, boundary-shoving artists right now than it ever had before the turn of the aughts. From JPEGMAFIA to Death Grips to Injury Reserve to Danny Brown and beyond, there's no shortage of shit—for lack of a better phrase—that high school and/or college weirdos can play with pride. You could attribute this creative explosion in rap to the Internet (or most other genres, for that matter). But, more specifically, I would point to one watershed artist and release that encapsulates this scene: Thebe Neruda Kgositsile, infinitely better known as Earl Sweatshirt, and his 2010 self-titled, self-released, and self-defining mixtape.
Not only did the Earl tape stake a flag atop Mt. Rap Blogosphere for both Sweatshirt and his fellow members of California hip-hop collective Odd Future—and, by extension, experimental rap in general— it also was the first step in helping launch it into broader view for younger consumers who had grown attuned to the web as what was (and still is) fueling music. As Sheldon Pearce, writing for Pitchfork, said in his retrospective review of the tape, "Earl was the keystone to Odd Future's success. It's where their anarchist slogan—'Kill people. Burn Shit. Fuck School.'—first appeared. It's the source of their edge, constructed on myths of the boy whose music was so dangerous his mother wouldn't let him make it anymore." When Odd Future performed on Jimmy Fallon, just one year after his debut, Earl himself was on hiatus in Samoa by order of his mom. That performance was to alternative hip-hop what the Beatles' appearance on the Ed Sullivan Show was to rock n' roll.
Fast forward a decade: Odd Future disband with its members scattering to various side projects and solo efforts; Tyler, the Creator, Odd Future's frontman and one of Earl's closest friends and collaborators, wins a Grammy and becomes a bonafide celebrity; and Earl Sweatshirt returns and begins releasing studio albums on a consistent, two-to-three-year basis, all of which are heartily welcomed by hip-hop heads, though you'd never be able to tell–Earl never sounds like he thinks he's welcomed. The common denominator in his music, both lyrically and sonically, is that it is capital-D Dark, often violent, frequently sexual, and sometimes baffling, but always outré. Earl resents orthodoxy, and it seems, with each consecutive release, both his lyrics and production become more referential and even more abstract (see: any of the fifteen bite-sized tracks from 2018's 25-minute lo-fi masterstroke Some Rap Songs).
Which brings us to SICK!, ironically, and arguably, the avant-rap savant's most accessible release to date. It's Earl at his most direct, albeit as direct as an artist like him can be. It retains the lightning-bolt, sub-30-minute duration of records like Some Rap Songs and I Don't Like Shit, I Don't Go Outside while remaining no less potent. From the opening sniffles of Old Friend to the painfully gorgeous piano fade-out of Fire in the Hole, SICK! is filled to brim with memorable moments, lyrical and instrumental. The title track in particular showcases this, with Earl skillfully gliding over a surprisingly lush barrage of rainy downtempo beats (courtesy of skater-producer Sage Elsesser, with contributors to other tracks including The Alchemist, Black Noi$e, Theravada, Rob Chambers, Samiyam, and Alexander Spit) in his signature depressive timbre with cryptic bars upon cryptic bars: "Pleasure by the gram/ Gas siphoning, smoke in my diaphragm/ Stem caps, molly, black Betty, bam-ba-lam [...] I could count the chips, not on what the teller said/ That's expensive shit, like my Uncle Fela said." This is the most esoteric, thinking-person's cloud rap album I've heard since Shabazz Palaces' Black Up, and I mean that in the most endearing, complimentary way possible.
26 January, 2022 - 06:31 — Jackson Glassey