Music Reviews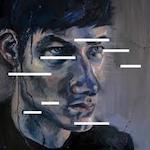 East India Youth Total Strife Forever
(Stolen Recordings)

The biggest beneficiary of the critical rush to discover 2014's first great record, William Doyle is currently riding high on the wave of acclaim generated by his debut offering as East India Youth.
Total Strife Forever, unbelievably a pun based on the Foals' album Total Life Forever, is a mixed bag in every sense. A near endless stream of arpeggiated synths provides the foundation for Doyle to showcase his fondness for ambient electronic soundscapes, shoegaze, techno, krautrock, and even good old-fashioned synth-pop. Variation is key, and to his credit Doyle ties these disparate influences together with some skill on record; however, simply combining different types of composition in a effective manner does not in itself guarantee an engaging record.
It is no coincidence that Total Strife Forever's two clear highlights are also its biggest pop moments. By any yardstick, Dripping Down and Heaven, How Long are the most accomplished songs in Doyle's catalogue. Taken on their own, his earnest vocals are rather ordinary; placed in the otherwise inorganic context of the album, however, they possess a surprising emotional weight. I'm happy to overlook the fact that both songs employ eerily similar tactics, as sparse, vocally-dominated 'choruses' erupt into joyous arpeggiated synth segments, because it's just so damn satisfying. The pulsating finale of Heaven, How Long may in fact be the album's most enjoyable two minutes.
The vocal approach doesn't always serve Doyle well, though. Looking For Someone is a turgid affair, which would have outstayed its welcome after two minutes let alone four. This should represent a brief blip, but for some reason Total Strife Forever jettisons all its remaining momentum at this point, ambling into an oddly lethargic final stretch, which essentially resembles sixteen minutes of grey electronic doodling. Perhaps this is an aural representation of those "amitriptyline evenings" Doyle mentioned on Heaven, How Long?
At its best, Total Strife Forever is truly thrilling. Dripping Down is one of the best pop songs you'll hear all year; Glitter Recession is a beautifully layered soundscape; Hinterland is an enjoyable and accessible techno tune, which somehow fits snugly between two moments of pure pop. While William Doyle's career is undoubtedly on an upward trajectory and I am looking forward to his evolution as an artist, Total Strife Forever is hardly a landmark in electronic music. Doyle may yet deliver one, but let's set aside the hyperbole until he actually does.
5 February, 2014 - 04:38 — David Coleman