Music Reviews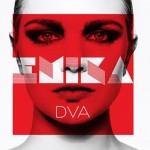 Emika DVA
(Ninja Tune)

There are a few stock music writer phrases that have become so cliché that to even mention them I know I'll set the No Ripcord editors' eyes rolling – "angular guitars", "cathedrals of sound", and "reverb-soaked" spring to mind, but few are more offensive than the phrase "sophomore slump". However, even if most Brits will never use the word "sophomore" in their lives, the phrase has caught on because there's a grain of truth in what it signifies: after a successful and distinctive debut album, crafting a follow-up can lead to something of a creative rut, and the dreaded second album so often shows signs of forced ambition and phony inspiration (as anyone who's heard MGMT's Congratulations or Guillemots' Red will tell you). DVA is a textbook example of an artist revealing glimmers of what made her debut so special, but simply trying too hard to build upon its success.
While Emika's self-titled debut didn't quite enjoy the hype it deserved (even during the ubiquity of her like-minded dubstep experimentalist peer James Blake), its piquant innovation and head-turningly subversive themes certainly established Ema Jolly as a force to be reckoned with. When DVA revisits that same territory, it is at its strongest. Although Jolly is less interested in focusing on bass this time round, she proves herself again capable of causing discomfort as a producer. But she also dips her toe into "classical" composition, with two admirably grandiose arrangements for The City of Prague Philharmonic Orchestra. Jolly impresses with both compositions, and the orchestral form allows her to do fascinating things with harmony – it's just that the pieces don't conceptually fit on DVA at all.
Generally, it's a more low-brow affair, a synth-pop record rather than slices of experimental soundcraft – and I wish it was more disruptive, that there were more left-turns. A track titled "Sleep With My Enemies" boasting lines like "The house on the hill is waiting for me / She sleeps naked, just like me" is promising, but it begins to plod surprisingly quickly. The synth line that juts into the hook sounds so dated, whereas Emika was technically pretty close to the bleeding edge. Sadly, these problems aren't confined to this track – the record's first half has even more songs which unexpectedly fizzle: Filters, Sing To Me, even lead track She Beats. And occasionally it gets downright cheesy – you can't get away with sounding as much like Depeche Mode as Centuries does any more. Emika excels as a producer more than a writer of pop songs – for instance, Primary Colours focuses more on soundcraft, with subtle percussive skitters, clouds of piano reverb, and an achingly melancholic violin line, and is one of the record's more sophisticated and memorable tracks.
Perhaps the real deal-breaker is Jolly's vocals, so prominent and untampered-with this time round. Although the cover art casts Emika as a cold unflinching cyborg, her voice is scraped too thinly, its tone frequently lacking the vigour required by her songs. It's a weakness that causes the record's most lacklustre moments: her failing to tingle any spines despite the opulent orchestral swooping of Dem Worlds, and her lacklustre cover of Chris Isaak's 80s hit Wicked Game. For the most part though, Jolly writes to match her vocals – passive-aggressively and with vague disaffect, especially with standout track Searching, essentially a perfect dirty look captured as a song: "Shh, bitch, look into my eyes / Tell me if I got this wrong".
So while it's worth checking out, DVA lacks any real core. Jolly is undecided – is she a songwriter, a producer, or a composer? Perhaps these are the questions she's been asking herself too, and perhaps it's taken an hour-long sophomore album for Emika to work out where her strengths are. If she were to assimilate the finest points of DVA with the confidence and innovation of her debut, minds could be blown. For now though, her ambition seems a little forced.
4 July, 2013 - 04:05 — Stephen Wragg