Music Reviews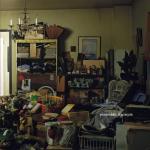 Ensemble Excerpts
(Fat Cat)

Ensemble is crafting pure, modern chamber pop with enough bombastic flourishes that this latest album, Excerpts, hits all the right spots early on. From the first strains of strings, the appropriately titled Opening engages album-defining instrumentation. That strong approach, with lush strings and harpsichord gently ebbing and flowing throughout, moulds raw pop songwriting into something that's more than just palatable.
Repeated listens bear out initial impressions: Excerpts is a dazzling array of uncomplicated indie pop — but more than that, it's subtly engaging. As the inherent value of the album's parts come into sharp focus, it's hard to avoid being caught in its net (inevitably, it's a soft, enjoyable net.)
Olivier Alary, the man behind Ensemble, intuitively understands the intricacies of pop music; nothing here is drawn out too long, and each track serves as a discrete unit of smooth, luscious pop. Excerpts feels like a blast from the not-so-distant past — this is baroque pop in the vein of The High Llamas; it takes the groundwork laid in the 1960s (and relaid in the late '90s and early 2000s) and injects a blast of life into the mix. Alary's vocals are perfectly balanced the charm of Darcy Conroy, and his instrumentation is ably aided by sound designer and composer Johannes Malfatti.
It's not all perfect, though: Some flirtation with cacophony doesn't hurt the album as a whole, and when it comes into play it's generally used to good effect, but it's dangerous at best. Largely, though, the focus stays on the stringed instrumentation, and that's never abused.
Things I Forget, one of the few tracks sung in English, is as evocative as you'd expect as harpsichord and strings lead the way throughout. Each turn the album takes is a good one: the swaying Excerpts reinforces the scope of the music, the vinyl-affected Imprints throws some atmosphere into the approach, and, really, the whole of the album makes for an unrivaled listening experience.
30 January, 2011 - 19:32 — Matt Montgomery