Music Reviews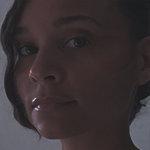 Erika de Casier Sensational
(4AD)

With grime now one of the UK's biggest musical exports, its spiritual predecessor – UK garage – is often overlooked in the story. But for around two years in Britain in the early 2000s, you couldn't turn on a radio or switch over to a music video television channel without hearing a shuffling, 2-step beat, Spanish guitar, references to Ayia Napa, and the honeyed vocals of the crown prince of UKG, Craig David.
At its core, UK garage was largely about hedonism and excess. The visuals were all champagne and Audi TTs, the songs were genetically engineered to boom from the speakers of seminal club night Twice As Nice, and the manifesto – as Architechs and Nay Nay told us – was to "make the body groove." There's a lineage through to grime, but no sign of the grittiness and harshness that characterises the newer genre.
It's now been two decades since UK garage's heyday, and only the big hitters (Artful Dodger, So Solid Crew) and chart smashes (Phats & Small's Turn Around, DJ Luck & MC Neat's A Little Bit of Luck) live long in the collective memory. But there was occasionally a sweeter side to garage, the side that looked to lovers rock and 1990s R&B ballads for inspiration as much as house and jungle. Unless you're a UKG devotee or a fan of era-specific compilations, it's unlikely you'll have thought of tracks like MJ Cole's Sincere or Jamieson's True for many a year, but they were as much part of the scene as, say, Sweet Like Chocolate by Shanks & Bigfoot or Flowers by Sweet Female Attitude.
One person who you think may have a fondness for that lighter hue is Erika de Casier. Sure, the fact she was born in Portugal, grew up in Copenhagen and would have been starting high school in the genre's salad days means she was hardly partying with Dane Bowers in a Cyprus nightclub at the time, but there are definite touchstones on Sensational – her second album overall but her first for 4AD.
The taut hi-hats and lurching, unsteady beats that permeate Sensational bring consistent Proustian rushes, though it's by no means purely a nostalgic retread. There are also bossa nova rhythms and nods to the futuristic R&B of Timbaland and The Neptunes, making this an exercise in creating something new from a varied palette of influences. And unlike a lot of garage's ham-fisted attempts at seduction, de Casier's songs are sexy. It's mostly to do with her vocals, which are close and breathy, and capture the restraint and alluring insouciance of the most intimate of Janet Jackson's work. This is particularly blatant on a track like Friendly, whose unsubtle lyrics ("It tickles when you do that, baby / I know exactly how I want it") sound like something from The Velvet Rope.
Whilst Sensational is more than a trip down memory lane, it can wear its influences on its sleeve a little too clearly. On Busy, the drum loop is pure UKG and the instrumentation is a wormhole back to Kiss FM circa 2001. Elsewhere, there are delicate harps that sound like the introduction to The Boy Is Mine and, while opening track Drama is an obvious highlight, it can't help but sound a little dated. Sensational isn't as good as its title suggests, but there's plenty to enjoy, even if you'll be tempted to look for the joins to see how it's all been done. But still, don't think about things too much, and you'll be "lovin' it, lovin' it, lovin' it."
23 June, 2021 - 12:57 — Joe Rivers