Music Reviews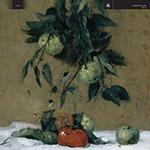 Exploded View Obey
(Sacred Bones Records)

As an introduction to Obey, the modern chamber sway and incidental sounds that make-up Lullaby are calming but not comforting, an air of foreboding delivered with serenity. It's a striking juxtaposition that's revisited for the often light and vibrant selection of cuts developed for Obey, the newest album from Exploded View. The work of vocalist Annika Henderson and producers Hugo Quezada and Martin Thulin, Obey captivates, rendered well via acoustic instrumentation (Open Road) and expansive, circuit-bred soundscapes (Obey). Despite being less than uniform musically across its 10 tracks, Henderson provides cohesion, anchoring what could otherwise be viewed as too ambitious and perhaps even uncontrolled.
While the folk tale of Open Road slowly proceeds, Henderson's vocal is lush, almost ghostly, invoking a dreamy touch that enhances the song's lonely disposition. "On the open land," she sings. "On the open road. That's where you felt most at home." Waking things up a bit, Dark Stains follows with Factory Records-centric bass work and heightened rhythm, a clean drum sound which recalls synth pop's debt to technology. Without deviating from this sound too much, though retreating back to a more relaxed stride, Gone Tomorrow finds Henderson discouraging regret, the possibility of being "gone tomorrow" meant as motivation enough to seize every moment.
Akin to something like Lawn of Dawns from Nico's The Marble Index, whose textural environs can (and should) also be deemed dramatic and unsettling, the title track is a thudding, revolving mass of thick and undulating tones. An unanchored loop, Henderson has no form to really follow so she speaks with sullen resignation, her words pairing orders with consequences or the promise of reward: "Do as you're told, and you'll get out alive."
To counter that, Sleepers follows with lively sonic walls of sound that come across as elated and blissful, the pace up-tempo and lovely. Not too far removed from Kevin Shields's signature builds, Sleepers approaches dissonance, a high-pitched stream of synthesized tone at near scream as guitar sounds are introduced midway, thickening the soundscape. The instruments duel a bit, but, in spite of this, you can really only call this track beautiful. Consider Sleepers a highlight.
The relatively pleasant and airy Letting Go of Childhood Dreams sounds like an interlude. Reductive and slow, it sets up the tonal stress of Raven Raven, a gritty bass throb driving ominous synth noise and electrified chimes. The notes seem to dance in the expanse, conjuring an anxious and haunting nighttime energy.
Though clumsy at its beginning, Come On Honey works in a rhythmic shift in intensity that brought to mind Public Image Ltd.'s Memories, producing a clean bass riff to offset its backdrop of relentless and abrasive drone. A barrage of electro-rattled static and robotic melody follows with Rant, seeming to leap from Zuckerzeit-era Cluster. Henderson waxes free form above the mire, poetic in verse with no hook to speak of, her delivery tranquil against the turbulence beneath her. Once again calming, but not comforting.
Stylistically eclectic, or maybe even chaotic, Obey is a sublime release, its melancholic moments offered grace and any ounce of frenzy more subtle than overt. Even at its most distressing, especially for its title track, it's as if Obey was treated with an ethereal sheen that glazes every component. Nothing sounds buried, just contained, enabling the listener with an opportunity to distill and absorb every sound as it's meant to be heard without having to contend with jarring effects or alienating discordance. There's no sign of creative restraint, but attention to the package overall.
28 September, 2018 - 12:37 — Sean Caldwell