Music Reviews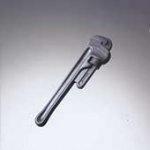 Faultline Your Love Means Everything
(Blanco Y Negro)
Buy it from Insound

If you thought you weren't interested in ambient electronica then think again. With notable contributions from Chris Martin, Wayne Coyne, Michael Stipe and ex-Verve guitarist Nick McCabe, the new album from Faultine quite simply deserves your attention.
For the record Faultline is the pseudonym of one David Kosten and while the impressive list of big name guest musicians may be the major selling point here, it soon becomes clear that there is a lot more to Your Love Means Everything than that. In fact the instrumental pieces (of which there are seven) turn out to be just as interesting as the ones to feature guest vocals. On tracks like Clocks and the superb Missing Kosten combines layers of synths with wailing feedback and chaotic beats to create bizarre but surprisingly accessible soundscapes. And while he seems to happy to play things a bit safer on the vocal tracks, his work never comes across as anything but inspired.
One of this album's biggest strengths is its accessibility and the fact that the vocal tracks are spread throughout helps it to retain a refreshingly human feel. Your Love Means Everything continues to improve with every listen, and I feel that if given the chance, it is an album that may force even the strongest critics of electronic music to think again.
24 August, 2002 - 23:00 — David Coleman