Music Reviews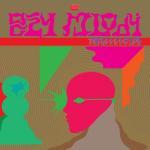 The Flaming Lips Oczy Mlody
(Warner Bros.)

You could almost argue that one of the weirder things about The Flaming lips isn't so much their music, the
wigged-out
live shows, the sometimes bizarre one-off releases and side-projects, or even the exploits (and
trippy
Instagram
feed) of
frontman
Wayne
Coyne
, but the fact that they're still around at all. When
Coyne
formed the band with his brother Mark and bassist Michael
Ivins
some 34-years ago, it's likely that no one saw them amounting to much more than raunchy, acid-fried weirdos playing local dives. After Mark's departure, though,
Coyne
took over, and from there, he helped guide them from underground weirdos to major label alternative act to critically lauded psych-pop outfit by the end of the millennium. It's a strange career arc to say the least, but then again, is there anything actually normal about the Lips? They continue to thrive and rightfully so.
This mostly has to do with the music itself. Even at its most "pop", it has never lost any of its weirdness or sense of adventure. In recent years, it's taken a darker and more somber turn, but never at the expense of the childlike sense of wonder that has also made it so appealing. That sense of wonder is ever present throughout the album, especially on songs like
The Castle
and
Sunrise (Eyes of the Young)
, both of which recall the same kind of misty-eyed and lush beauty of
Yoshimi
and
Soft Bulletin
. Yet they also carry with them an air of sadness. When
Coyne
sings
"The machine that brings me joy/Now it's just a stupid toy"
on
Sunrise
, it leaves the impression of the exact moment where innocence gives way to the cold harsh truths of reality, and when he asks on
Listening to the Frogs with Demon Eyes
"Have you ever seen someone die?",
his directness is startling.
The moodiness of
The Terror
is carried over here; there's a sense of tension that lingers over
There Should be Unicorns
and
How??
and the seven-minute-plus the
Frogs with Demon Eyes
--an album high point and probably one of the more compelling things they have written in years--weaves its way through a number of emotions while managing to coax beauty from the darkness surrounding it. Where
The Terror
felt claustrophobic,
Oczy
Mlody
differs in that it feels spacious; regardless of how dense it is, the music is given plenty of room to stretch out and to explore. It doesn't hurt either that they refuse to settle on a specific sound. Despite each album coming with its mix of electronic and psychedelic filtered through kaleidoscopic pop, they tweak their formula ever so slightly while continuing to explore new and different ideas.
Though it's a distillation of previous approaches,
Oczy
Mlody
never sounds like the Lips are retreading. They continue pushing boundaries using familiar sounds as starting points, fusing warped electronic and ambient atmospheres with fried psychedelics, and with even less emphasis on anything resembling conventional "rock" music. This time around, they also introduce strains of hip hop into the mix. Wayne
Coyne
has likened the sound to
"Syd Barrett meets A$AP Rocky",
and it's most noticeable in the fried, robotic funk grooves of
Nigdy Nie (Never No)
. Elsewhere, nothing is ever too obvious as with each album; they blur and warp the lines between any given influence to create their own colorful and twisted language.
The songs are full of the kind of fried H.R. Pufnstuf imagery we've come to expect by now: unicorns and frogs, wizards and fairies, witches and demons, castles and butterflies. But the overall somber tone means that it doesn't play out as goofy as it reads in print. Even the lone guest vocal from BFF Miley Cyrus on the uplifting We A Family is surprisingly reigned in, but it still offers up some much welcome tossed-off fun.
For a band notoriously sloppy, over-the-top, and unfocused at times, they sound surprisingly focused here, and for all of the ideas, effects, and samples they toss together, the album has a cohesive feel to it, which is impressive considering how it relies more on rhythm and atmosphere than it does on conventional song structures. It amounts to one of the more dense, layered, anxious, and fun things they have released in a long time. It's impressive how a band 34 years into its career continues to explore possibilities, one that challenges limitations and still manages to have so much fun along the way.
20 February, 2017 - 00:22 — Jeremy Monroe