Music Reviews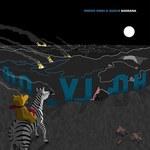 Freddie Gibbs & Madlib Bandana
(Keep Cool/RCA Records)

I hate to be so wishy-washy and qualifying about it, but every critic of every persuasion has to cope with reviews like this from time to time: there's an inherent bias present here. I try my damnedest to remain objective (or as objective as the aesthetic theories of music writing allow), but don't get it twisted-- I adore Freddie Gibbs as a rapper, and I really, really adore Madlib's production style. So much of my love for hip-hop can be traced back to the latter's contributions to eternal classic Madvillainy, a now canonized collaboration between 'Lib and MF DOOM, that it's hard for me not to get a little teary-eyed and nostalgic whenever I hear the bizarro-genius producer let some crate-dug samples fly amongst a minimal, grimy backdrop of gobsmacking beats and police sirens. Not to mention-- again, full disclosure-- that Gibbs has become one of my personal favorite hip-hop artists over the past several years with stellar records like Fetti (another collaboration, that time with Curren$y and Alchemist) and the laser-precision EP Pronto. Half a decade later, coming off the coattails of the duo's 2014 full-length collaborative debut, Piñata (an LP I can't help but return to from time to time), Gibbs and Madlib have released another quality project with Bandana.
If you've heard Piñata coming into this new record, the first thing you'll realize is that Bandana does not try to reinvent the wheel that its predecessor got rolling, and I think we can all agree that it should never have even attempted to do such a thing. These two are deeply aware of what made that first collaboration so great-- trunk-knocking, thugged-out, somewhere-between-luxuriant-and-utterly-filthy beats; oddball samples and sonic miscellany discovered God knows where; and themes of drugs and/or drug dealing—and know that taking a stylistic left-turn would've been a poorly calculated risk. Bandana reclaims everything engaging and fresh about Piñata and refines it just enough that it bangs without becoming a shameless facsimile. Case in point? Track three, Half Manne Half Cocaine—It's an undeniably Gibbs-Madlib song, slapping the listener square in the face with crisp, fluttering hi-hats and gritty lyrics (Gibbs can do raw, funny, and revealing, sometimes all at once, without so much as grinding the clutch: "Fuck with Mister K, put your face on one of them picture chains/Sugar Ray the fade or go John Wick with the pistol game" [...] "Pullin' strings with my pinkie rings, rapid you get hit/I make fifteen jump like trampoline when that package sent"), but the beat switch at 1:28 launches it further into hip-hop Valhalla, rivaling some of Piñata's most mind-melting moments (e.g., Deeper and Uno).
One of the things I admire most about Madlib's production is that, compositionally speaking, his beats always get better with age and reward repeated listens. Rarely does his work excite you immediately, but you can rest easy knowing that each and every time you return to a song he's worked on, it'll either sound just as good or even better than it sounded when you first heard it. I'm thinking about tracks here like the Pusha T- and Killer Mike-featuring Palmolive or lead single Flat Tummy Tea, both of which act as microcosms of what makes Madlib so great as a beatmaker: even at his most straightforward, there's still so much detail, so much to explore, and so much to get hyped about in his beats.
If I had to come up with one major complaint regarding this album, it would concern the way it ends with Soul Right. A good song for sure, but I can't help but feel like it's an anticlimactic one, too. Compare it to something as barn-burning as Piñata's closing title track, a posse/cypher cut featuring the likes of Domo Genesis, Meechy Darko, Casey Veggies, and the late Mac Miller, among others. That track smokes Bandana's closer for breakfast; the way everyone on it keeps upping the lyrical ante with each passing verse—reaching higher and higher heights—makes the picture painted by all of the tracks leading up to it that much bigger, bookending a potent record with a potent song. But this new LP ends on a milder note, which might've been what the duo was going for. That's okay, but, to me, it still wasn't as powerful as it should've been.
The verdict? Bandana is one of the most satisfying rap records I've heard so far in 2019, and it will especially please fans of Madlib and Gibbs' initial outing as a group. In an era of hazy, spineless mumble rap, it's so refreshing to hear two insanely talented, forward-thinking hip-hop artists back in the saddle for another Schedule-I romp in the game. Dig it.
4 July, 2019 - 05:00 — Jackson Glassey