Music Reviews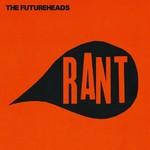 The Futureheads Rant
(Nul Records)
Buy it from Insound

I started the morning with the exciting intention of listening to The Futureheads' new album Rant after my morning coffee. As I drank my coffee and ate my cinnamon toast crunch I wondered what the new album would be like. I have always been a fan of the post-punk revival band (in fact I love almost all of the post-punk revival bands such as Franz Ferdinand, The Rakes, The Rapture, etc.) and I tried to picture the album in my head. Then Meantime, by The Futureheads off their self-titled debut, got stuck in my head. It was a pleasant tune to think about and I hoped that the new album would be similar (i.e. similarly awesome) to that track.
The new album Rant began, surprisingly, with the track Meantime. But in this version of the song there were no drums, no guitars, no bass, only vocals. I tilted my head questioningly at my computer screen. I skipped forward one, two, three whole tracks. Not a single instrument. A quick Wikipedia search will tell you that Rant is completely a cappella. There is no instrumentation beyond the four members of The Futureheads' voices (the last Futureheads album The Chaos ends with an a cappella tune. I guess we should have seen this coming). Following the a cappella version of the song Meantime comes an astounding cover of The Black Eyed Peas song Meet Me Halfway. By this point in the listen I was laughing hysterically.
Don't dismiss the album though. Rant has much more to offer than gimmicky goodness. While tunes like Meet Me Halfway and Robot (Robot which was funny in its original version from their Nul Book Standard EP) will make you giggle endlessly, tracks like Thursday and No.1 Hit In Heaven have a melancholic beauty to them. The Futureheads have always had a biting and sardonic sense of humor in their songs but coupled with their dazzling ear for melody there was always a complexity to the band; a complexity which Rant is not lacking in.
Rant also makes clear reference to an older England where a cappella wasn't listened to with an eye roll and a smirk like it is today. The Keeper is a narrative set in a medieval England. It comes after the cover of Sumer Is Icumen In which is in fact an old English tune dating back to the thirteenth century. Post-Punk's signature trait is its heavy use of guitars mixed with danceable yet aggressive rhythms. The Futureheads have always had this, but it wasn't their selling point. The Futureheads' talent lies within their melodies. Each one of the four members has a crystal clear voice and the band has always utilized every single one of them. Rant is not a gimmick. It is clever and witty like the band is want to be, but when listening to Rant I stopped caring about the lack of instruments and simply enjoyed myself. Such tasty, addictive, and intelligent sounds shouldn't be disregarded.
19 April, 2012 - 08:18 — Taylor Browne