Music Reviews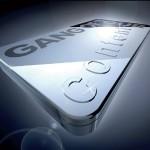 Gang of Four Content
(Yep Roc / Groenland)
Buy it from Insound

In 1979, just four months after the election of Margaret Thatcher's Conservative government, Gang of Four's Entertainment! captured the post-punk zeitgeist with its taut rhythms, iconic guitar sound and politically aware lyrics. At a time of bitter recession, racial tension and civil unrest, Gang of Four delivered an album of eloquent anti-capitalist songs that you could actually dance to.
Fast forward to 2011. An increasingly unpopular Tory Prime Minister is attempting to steer the country through another recession; protest marches and strikes are back on the agenda; and as public dissatisfaction mounts, so do racial and religious tensions. The time is right for a British band of this generation to step up and get political, but sadly it seems the vast majority lack either the willing or the intelligence to do so. This makes Gang of Four's return to action a very timely one indeed: they're back to show the youth of today exactly how it's done. And this time they've brought vocoders.
Gang of Four has certainly evolved since 1995's Shrinkwrapped and Content sounds like a thoroughly modern take on the group's vintage sound. While Andy Gill's guitar riffs immediately scream Gang of Four, the dense compression and the reduced use of space and silence indicates a desire to sound more current. On early listens some of the more overtly anthemic tracks (Who Am I, I Party All The Time) sound bloated, almost over the top. I suspect this is because our instinct is to use the relatively minimalist Entertainment! and Solid Gold as benchmarks. If you can accept that Gang of Four has moved on stylistically (if not lyrically) then you'll be able to enjoy Content a whole lot more.
It Was Never Gonna Turn Out Too Good features the aforementioned vocoder and is either Content's greatest misfire or its boldest move - I'm having a hard time deciding which. It's certainly jarring to here glitchy beats, robotic vocals and ambient noodlings on a Gang of Four record, but should we really grumble if they want to try something completely different after all these years?
A Fruitfly In The Beehive is another departure of sorts. The mellow guitar motif and Jon King's gentle vocal reminds me of latter day Red Hot Chili Peppers, which is strange when you consider that Gill produced the Los Angeles band's 1984 debut. Fortunately, there is a crucial difference between this and any recent effort by the Chili Peppers: Fruitfly is actually a half decent song.
Content's greatest moment is its pulsating opener She Said. Gill steals the show with a tremulous yet precise lead riff, delightfully punctuated by strains of feedback but never in danger of losing its thread. It's a masterclass in post-punk guitar and King sounds delighted to be able to use this as a backdrop for his lyrics, which deal with the objectification of women ("She said you made a thing of me / what I am is what you see"). The following track, You Don't Have to Be Mad, comes a close second in the pecking order, although I would suggest that 55 year old men stay clear of phrases like "I'm off my tits", whether they're used ironically or not.
When you consider the time that's elapsed since Gang of Four last recorded an album of new material, Content is quite a remarkable achievement. As far as post-punk comebacks go it's not quite up to the standard of Mission of Burma's excellent 00's work, but this is no disgrace. Gang of Four's latest is a consistently interesting and passionate record that illustrates their continuing relevance. What more could you reasonably ask for?
10 February, 2011 - 22:21 — David Coleman