Music Reviews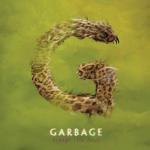 Garbage Strange Little Birds
(Vagrant Records)

When a band hits the
20th
anniversary of their debut, it's hard not to look back at how it all began. For Garbage, that resulted in the 20 Years Queer concert tour last year. How do you follow this trip down memory lane? With a new album, of course! On
Strange Little Birds
, Garbage aimed to be more spontaneous and capture the darkness of their first record. While they do succeed on a few tracks, the results are sporadic.
It kicks off strongly though, that's for damn sure. Sometimes rides a film noir piano line into crushing, distorted guitar scratches. It's an opener that immediately sets the album apart from their other works. It also sets the stage for Empty, a hurricane of a song, with a slippery guitar riff that pops up throughout and anchors the song's ascendant chorus. Shirley Manson knocks it out of the park with a performance that turns on a dime from confident belting to halted stutters.
The power on this album is definitely with the rockers. Manson's vocal aerobatics on the
electronica
of
Magnetized
burst through different octaves in the chorus with
synths
storming behind her. It's insanely catchy and should be an adrenaline rush live.
We Never Tell
is another kinetic
uptempo
number with a driving beat by Butch
Vig
. While these tracks are great, the problems lie between them in the sequencing.
Blackout
and
If I Lost You
bring the momentum of
Empty
to a screeching halt. The former wastes a decent riff and drum pattern by driving them into the ground, with minor-to-no variation over its six-and-a-half minutes. The latter takes on trip-hop, with a beautiful, fragile performance by Manson. But the song falls flat on repeated listens.
Night Drive Loneliness
also does little to nothing with its sinister opening guitar either, fading into electronic
soundscapes
.
That being said, a couple of ballads do manage to land. On Even Though Our Love Is Doomed, a heartbeat percussion, sharp guitar lines and Manson's aching vocals create a growing sense of danger and desperation. It's like watching an incoming comet get bigger and bigger in the night sky. Teaching Little Fingers To Play is a flashback ballad that isn't exactly nostalgic for the past, but instead comes to terms with the present.
Strange Little Birds is not as triumphant or solid of a record as Not Your Kind Of People. While Garbage still sound hungry and willing to try something new, too many songs don't hold up to their reputation. There's plenty of material worth diving into on this album, but the results could have been much, much stronger.
13 June, 2016 - 04:53 — Joe Marvilli