Music Reviews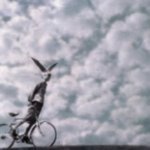 Great Depression Unconscious Pilot
(Fire Records)
Buy it from Insound

Every month I can expect to receive a bunch of albums to review by people I, quite frankly, have never heard of. This tends to fill me with dread because in all honesty most are not very good. The times I'm proved wrong provide a brief respite in the otherwise daily drudgery.
So, my thanks go out to The Great Depression, who have made a wonderful debut album. Ten songs of intense sadness and ethereal sounds which make for just under 40 minutes of listening bliss. The name is apt to a degree, though these ears seemed to pick up a theme of acceptance and resignation. The struggle must go on.
Comparisons, touch points... Unconscious Pilot lies somewhere between Slowdive and Mojave 3. From the former, murmured vocals buried deep in the sound, dream like soundscapes that seem to stretch for miles. From the latter, the more acoustic tone (note the french horns on The Sargasso Sea) that characterised Halstead and Co's latter day ventures. In any case, The Great Depression have adopted the best parts of both bands.
Frontman Todd Casper has created several pieces of stunning beauty - the instrumentals Meet The Hasburgs and Andel pro Alyce avoid the usual pitfall of sounding pretentious and/or filler by remaining both relevant to the album whole and proving more then listenable to repeated plays. And though most the time Casper's voice is barely more then a low mumble beneath waves of guitar and keyboards (with the exception of the more conventional Violent Goodbyes), it really doesn't matter. Together, they take the listener of a slow drift into the world of The Great Depression. Bar the credits, the sleevenote has a simple request that we 'take a train headlong into it...', and a better idea you'll struggle to find all year. Buy along with a bottle of red wine, listen and drift away.
15 October, 2003 - 23:00 — Peter Mattinson