Music Reviews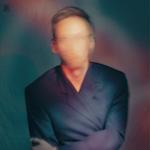 Hamish Hawk Angel Numbers
(Post Electric)

Even the most ardent Proclaimers fan would struggle to make an argument for Edinburgh's musical supremacy over Glasgow. Scotland's capital has undoubtedly produced its share of cult favourites — Josef K, the Shop Assistants, Boards of Canada, Idlewild — but its noisier neighbour to the west has a tendency to hog the limelight.
In 2023, however, the first stirrings of a shift in power may be afoot. Two records by Edinburgh-based artists are quietly occupying places near the top of the review aggregators we (by which I mean music critics) now rely upon to signal widespread acclaim. Mercury Prize-winning trio Young Fathers have been lauded for Heavy Heavy, while enigmatic solo artist Hamish Hawk has received positive attention from the UK press for Angel Numbers. They're both great listens, but the 31-year-old Hawk's offering has particularly captured my attention.
If you've read anything about Hawk you'll have heard the vocal comparisons: Morrissey, Jarvis Cocker, Bill Callahan, Stephin Merritt, Alex Kapranos. I'd also throw James Graham, Richard Hawley and Jens Lekman into the conversation, although I don't any of these truly nail the essence of Hawk's smooth baritone. And I must stress, Hawk is no copycat; he sounds self-assured throughout, utterly confident in his ability as he delivers his complex, verbose lyrics with effortless aplomb.
As befits an artist who has quietly and organically developed in his own bubble, Hawk's songwriting craft is refined and distinctive. On Angel Numbers he's not so much writing songs as creating worlds around his vignettes. Idlewild's Rod Jones (one of the nicest men in music) fleshes out the sonic architecture of Hawk's creations with deftly-judged production. If 2021's Heavy Elevator had a moody monochromatic feel, Angel Numbers sees Hawk and Jones throwing open the curtains and letting a little light and colour in. It wasn't a strictly necessary development, but it's not an unwelcome one either.
So what of the songs themselves? It turns out they're uniformly very good, indeed often great. While the album is front-loaded with immediate crowd pleasers like Once Upon an Acid Glance and Elvis Look-alike Shadows, there are more subtle gems that take a little time to reveal their charms. The country-tinged Rest & Veneers (featuring Samantha Crain) and the sublime Frontman (with the brilliant Anna B Savage) are two such understated highlights.
But if you need just one introduction to Hamish Hawk, you could do far worse than Think of Us Kissing. In a particularly memorable line from Heavy Elevator, Hawk crooned "it'll sound like Common People sung by Christopher Wren." As ridiculous as that sounds on paper, Think of Us Kissing might well be the unlikely realisation of that impossible collaboration. And if that's a stretch too far? Well, it's still the best indie rock anthem I've belted out on my commute this year.
Hamish Hawk is an outsider's outsider with a fast-track ticket to natural treasure status. In a just world, the majestic Angel Numbers will make him a breakout star. Make it happen.
22 February, 2023 - 20:45 — David Coleman