Music Reviews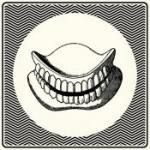 Hookworms The Hum
(Domino)
Buy it from Insound

Hookworms relish anonymity and mystery. The Leeds/Halifax five-piece are rather characterless in their quest for precision and poise, forging a steady wash of atmospheric neo-psychedelia with a darkly hypnotic thrust. There's no way to clearly denominate their intent through their echoey, indecipherable vocals, though they counteract that by fostering sheer blasts of organ-led stompers with expressive, spiraling guitar leads. Their latest release, The Hum, can be looked upon as a continuance of their debut Pearl Mystic, and the use of roman numerals to mark its transitions reinforces the fact - the IV, V, and VI are not conveyed in an episodic manner, and it's not an accidental call.
The Hum doesn't lean on the drift as a tactic, either. There's the assumption that to provide an authentic psychedelic experience, the songwriting is meant to drag aimlessly without much form and function. Movement and propulsion go hand in hand, and album opener The Impasse does everything in its power not to let things stall - anxious and furious, the charging drums and hostile, almost painfully passionate delivery of MJ effervesces briskly even when a mesmeric drone blankets it. Once The Impasse kicks into gear it refuses to come into a halt, and the rest of the album's five main tracks course through in a little bit over half an hour as if listening to one continuous track.
The unpretentious nature of The Hum is mainly its strength, how each of the band members play against each other in search of attaining a symbiotic embrace. They're also not afraid to infuse some variety into the album's overarching cohesion - Radio Tokyo has a solid garage kick with a cosmic transcendence reminiscent of Spiritualized. It's a more clamorous take on the similar-minded track that follows, Beginners, which marches on with an entrancing 4/4 time beat, discarding texture and letting things flow in synchronicity. The sequencing begins to glue into place as it progresses, maybe a bit too tidy, until Off Screen takes a moment of respite with a seven-minute ambient excursion that saunters into a sweeping, majestic landscape.
The measured economy of The Hum is a natural transition from the more dense Pearl Mystic, and the steady, workmanlike approach works to their advantage even if there's few surprises. It requires some exploration to fully delve into it as a whole, to frame it beyond the outward contours it takes. Which becomes the album's most challenging trait - it's not an easy one to really discern and understand, even though the tone of it is easy to appreciate. In spite of the apparent minimalism, Hookworms deliver a sonic feast for the ears that knows how to capture an all-encompassing whole rather than a moment in time. It wants to be everything at once, brightly exposed even if some of its color is lost.

11 November, 2014 - 04:46 — Juan Edgardo Rodriguez