Music Reviews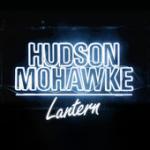 Hudson Mohawke Lantern
(Warp)

Is there any musician yet to enter the mainstream consciousness that seems better suited for pop stardom in 2015 than Hudson Mohawke? While this question may be forever up in the air, one thing is for sure - if HudMo (real name: Ross Birchard) never does make it quite as big as it seems he can, it won't be from lack of exposure. Between his work with electronic duo TNGHT and production credits for artists like Azealia Banks, Drake and Kanye West (the latter of whom used TNGHT's R U Ready for an instantly-iconic sample in Blood On The Leaves), he's shown an admirable ability to make his sensibility felt in whatever project he enters. And if Birchard's friends in high places weren't enough to catapult him to fame, it seems like this sensibility would. The music of TNGHT and Hudson Mohawke traffics in the type of high-volume, low-attention span maximalism that seems engineered to guarantee club hits. That might seem like an insult, but there's an adrenaline-filled joy (along with just the right touch of self-awareness) to the way they craft their songs that usually makes them feel like they couldn't exist any other way. So if this type of style fits perfectly with the pop climate of 2015, it follows that Lantern, his second foray into the increasingly outdated format of the LP, should introduce elements that challenge that style.
Part of the reason TNGHT's eponymous debut EP worked so well was because of its length, or its lack thereof. The massive, largely monolithic sounds on the record would have grown repetitive and exhausting over a full-length album, but the EP's 15-minute runtime cuts them off after the short blast of energy they should be. Luckily, Lantern's 14-track, 47-minute span is made far easier to digest by its stylistic variations, which keep the album from becoming a bland exercise in synth chords and drum machines. This applies not only to the genre experiments of Kettles and Lil Djembe, but to the more conventional EDM tracks as well. The last three tracks shift from euphoric, trap-inspired electronica to a frantic dance freakout to a glamorous stomp, all while clearly carrying the brand of HudMo's past work. It's a brand that runs throughout the album's twists and turns, especially those featuring guest singers. Surprisingly, no rappers contribute verses here, as Birchard opts instead for soulful electropop on the five tracks where lyrics appear. The results are mostly successful (especially on the jubilant single Very First Breath), but they start to grow somewhat tired and predictable by the album's second half.
That speaks to an issue that runs throughout the record- there's a tension here between the different directions that HudMo is pulling in and his constant impulse to bring it back to stomping, glitzy EDM. That's not always an issue - the song where he least indulges this, Lil Djembe, is probably the album's weakest. Kettles, meanwhile, is one of the strongest, as the sheer sense of scale and drama the electronics provide keep it from sounding like something from my middle-school orchestra would have played. But the titanic sound of closer Brand New World is inevitably dulled by all those that have come before it, and their impact is further lessened upon repeated listens. But those repeated listens also reveal the craft at work in the music here- this is not a subtle album (just look at the lyrics, where they occur, for proof), but that doesn't mean there aren't subtleties within it.
As its format suggests, Lantern is unlikely to become the vessel that takes Hudson Mohawke into the stratosphere that his music often reaches. His melding of different genres with his own bombast is probably less commercially viable than anything he's done before. That doesn't mean that it isn't frequently successful- see lead single Ryderz - but it does mean that he still has some steps to take before he fully delivers on his potential. In the meantime, it's refreshing to see an EDM producer balancing his more hedonistic impulses with genuine artistic ambitions, especially when it's done with such a consistent energy and purpose.
18 June, 2015 - 15:51 — Brad Hanford