Music Reviews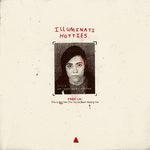 illuminati hotties Free I.H: This Is Not the One You've Been Waiting For
(Self-released)

As far as sardonic titles go, Free I.H: This is Not the One You've Been Waiting For couldn't be more biting and direct even if it keeps one's expectations in check. Sarah Tudzin, who goes by the name Illuminati Hotties, is more than aware that her self-described "mixtape" isn't the proper successor to 2018's Kiss Yr Frenemies. But the "free" in the title isn't a call for help, either; its meaning is more symbolic and even a little overconfident.
When made aware of her former label Tiny Engines' nebulous business dealings, who've gone completely dark since November 2019 after numerous artists publicly denounced the label on twitter, Tudzin paid out the name's contract in return of royalties for a future project. It was a smart move to hopefully get herself out of a potentially toxic agreement in the future.
Because of this, Free I.H is free of any association— Tudzin looking forward to a fresh start. And as far as stopgaps go, these 12 tracks are not anchored to any preconceived ideas. What you see is what you get: an opportunity for her to let loose and try out a number of scattershot musical ideas with no set course. Tudzin is far too talented to give this project a lax, lo-fi treatment, though, and you'd be right to say that she took the same approach with Frenemies—even if that album did follow a more linear sonic path.
What's exciting about Free I.H is that it hints at what it is to come to Tudzin and her cohorts' career. And what a statement does it make: from the fuzzy murk of Free Ppls to the charged-up surf-punk of Wattbl, she holds no punches as she goes off against "sheeples" and "L.A. mystics." Tudzin shrieks and snarls, and as far as charged-up critiques go, it's the necessary kick in the teeth we don't hear too much from indie and alternative artists nowadays.
But there's also a softer side to Free I.H, as tracks like Freequent Letdown and B Yr Own B recall the fuzzy, new wave-tinged pop of Tegan and Sara circa So Jealous and Cursive. She keeps the hooks noisy and boisterous as she evokes the glam and glitter sleaze rock of L.A.'s Sunset Strip during the eighties on Superiority Complex (big Noise) denouncing condescending bros over a sickly-sweet school cheer chant intonation: "Ooh, you're lucky that you spotted such good songs/Or else you'd have to learn how to get good at your job."
Tudzin keeps the mood rowdy and playful throughout the mixtape, settling all past differences with the same humor and defiance that characterizes most of her work. It's a separate project and it shows, given that Tudzin recorded it in three weeks' time earlier this year, but what it lacks in polish it all but makes up for in immediacy—and lots and lots of raw power. She didn't just get out of a potentially sticky situation; she thrived and found a way to turn it into an advantage with great songwriting panache.
22 July, 2020 - 03:33 — Juan Edgardo Rodriguez