Music Reviews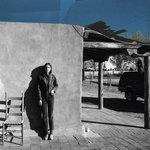 Itasca Spring
(Paradise of Bachelors)
Buy it from Insound

The story behind Spring, Kayla Cohen's fourth album as Itasca, is one we've heard many times before: an artist goes on a creative retreat, subconsciously letting new ideas and thoughts come toward them. Some are dramatized with rousingly great effect (Bon Iver's For Emma, Forever Ago), while others relate to finding that mysterious spark in unfamiliar places (Bonnie Raitt's Luck of the Draw). Either way, there's a reason why we romanticize the unknown: a good travel story is never boring, after all. But the outcome of that journey has even more value, and it becomes a living, breathing document that may fall into either affected self-aggrandizement or celebrated commercial peak.
Upon listening to Spring, Cohen's bare acoustic songs sway in a genuine and understated manner. Gentle as they may be, there's still a compelling narrative behind this new body of work: Cohen left her home Los Angeles' busy sprawl to live in a century-old abode in rural New Mexico. Moved by her surroundings, one being the historic Four Corners region, she allowed history to seep into her everyday writing routine. Even the album's title has something of a double meaning, symbolizing both the importance of her environment's water resources and personal renewal. But Cohen, always driven by observation and engagement, doesn't impart any lessons, learning from her subjects—who live their lives as freely as she lives hers.
Cohen's sparse acoustic ruminations come from a place of self-discovery, but they don't sound isolated by any means. With its rich, lilting strings and twangy arpeggio, Only a Traveler opens a window into her inner world—and we are never privy to her wonderment. Lily has the feel of a simple country ballad, but behind its subtle psychedelic incantation lies a story about how Cohen started having hallucinations of water lilies during her drive from Los Angeles to New Mexico. From multi-instrumentalists James Elkington and Chris Cohen to cosmic renegades Gun Outfit, a rich cast of collaborators helped give a fuller sound to her otherwise spacious folk arrangements.
Contrary to 2016's Open to Chance, Cohen relies primarily on relaxed guitar arrangements rather than intricate fingerpicking. She replaces her haunting acoustic style, skillfully flaunted on songs like Henfight and No Consequence, with placid, early-morning strums that move at a leisurely pace. Both Plains and Blue Spring focus on the beauty of the outdoors, steeped in troubadour storytelling alongside delicate piano chords and brushed snare hits. Accompanied by a full backing band, the lilting jazz-folk fusion of Bess's Dance speaks of getting lost in the present tense, being entertained by the jesters, the dancers, and the people who gave life to her home away from home.
The transformative qualities of Spring reveal themselves with time and patience. What begins as a search ends with a confirmation of newfound clarity, where every location Cohen visits inspires new questions and new experiences. Sometimes she's a little bit hard to read—as opposed to soft-spoken country singers like Lynn Anderson and Sammi Smith (both of whose music resembles the album's robust instrumentation), her gossamer-thin cadence is less apparent and more abstract. Which, to an extent, works in her favor—and separates her from other contemporary folk singers like Julie Byrne and Jessica Pratt. It adds to the impenetrable, illusory mystery behind Cohen's enlightened awareness—and she has every right to keep to herself. And in what she chooses to divulge and uphold, inspires us to walk our own path in life.
1 November, 2019 - 03:59 — Juan Edgardo Rodriguez