Music Reviews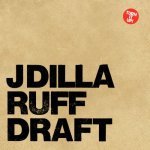 J Dilla Ruff Draft
(Stones Throw)
Buy it from Insound

Until his untimely death in February 2006, James "Jay Dee" Yancey was widely regarded by those in the know as one of the finest producers in hip hop. Even if you've never heard the name J Dilla, chances are you've heard the man at work. His CV reads like a who's who of modern R&B and hip hop, listing names as diverse as De La Soul, Busta Rhymes, A Tribe Called Quest, Janet Jackson and Common among his production credits.
But Jay Dee was more than just a producer. He was an active member of Slum Village, collaborated with another great underground producer Madlib (as Jaylib) on the 2003 release Champion Sound, and released a number of solo efforts over the course of his recording career. While 2006's instrumental album Donuts - released on Dilla's 32nd birthday, just three days before his death - is the best known of these, placing highly in a number of 2006 year end lists, 2003's Ruff Draft features arguably his strongest work.
Previously available on vinyl only, Ruff Draft has finally received the deluxe re-release treatment that it so richly deserves from California based label Stones Throw. Thankfully the remastered tracks still possess the exciting live, grainy feel of the originals (as Dilla says in Intro, "sound like it's straight from the ma'fuckin' cassette!") and as an added bonus the package includes a second CD of purely instrumental versions.
Picking highlights is futile; the record might run for less than twenty minutes but it burns brightly for the whole duration. The interrupted beats and ghostly synths of Reckless Driving make it, well, a great tune to drive recklessly too. As the climax approaches, Dilla suggests "you can turn up the bass another notch if you want"; it sounds perfectly fine as it is thanks, Jay. Nothing Like This is more experimental; distorted vocals, a backwards loop and repetitive rhythms combine to produce a hypnotic effect, which is only broken by an almost comical classic rock guitar riff at the end.
The $ sees Dilla turn his attention to more traditional hip hop themes (drugs, money, girls), but the beats set this apart from anything you'll hear on the radio. Shouts is a brief but enjoyable funk-tinged finale/outro, that ends just when you hope it was about to get going. An alternative version - nearly a minute longer, and bearing little resemblance to the original - is featured as a bonus track, with Dilla paying respect to his contemporaries (among them his good friend Proof, who was tragically killed in a shooting a mere two months after Dilla's death).
Ruff Draft delivers on Dilla's promise: it does sound like a cassette, and in the best possible way. It's dark and experimental in places but, regardless of the mood, a sense of fun and an unabashed love of music permeate the record. Those who doubt J Dilla's status as a maverick producer should start right here. And those already in the know? Well, it never hurts to pay an old favourite a visit.
24 March, 2007 - 15:01 — David Coleman