Music Reviews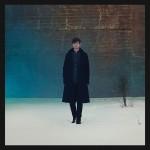 James Blake Overgrown
(Republic)

Will James Blake ever escape the hype? If he keeps living up to it, does it matter? The London producer who first started making noise as a dubstep artist opened himself up to a new audience with his self-titled LP in 2011, a melancholic, minimalist work that saw Blake feature his voice prominently for the first time, ignore the "rules" of pop and other genres, and maybe squeeze a tear or two out of the listener while he was at it. It was a stunner, one that came out of nowhere, has not been replicated, and whose biggest flaws, that many songs sounded like deconstructionist sketches more than full songs, that production overtook songwriting, made it all the more worthy of analytical attention. Each song became an entity of its own, a riff on an idea whose use of repetition, silence, and dynamics put Blake at the front of the line for the never-claimed crown to be awarded to electronic music's neoclassicist.
Blake's early releases were lyric-less endeavors entirely formalized but driven more by energy than classical phrasing. His self-titled would repeat just a line or two, maybe a verse, and modify the atmosphere around it to create meaning. The Wilhelm Scream, for example, took slight modulations of 'I don't know about my love', washed it away with reverb-heavy synths, drowned it out a little bit more each time it was repeated. By the time it ended, Blake wasn't wishing to fall in love; the phrase turned to show desire to fall into his dreams, and the lack of lyrics provided both this formalist development and variations on a theme as well as demonstrate a lack of eloquence that made his cry for help seem as artificial as the song's titular effect. The Wilhelm Scream remains Blake's strongest work—at least from a classical perspective—but if Blake isn't going to seize the crown with Overgrown, it's only because he doesn't want to.
Overgrown sees Blake expand on his lyrics on a more consistent basis, turn to the piano, and let his vocals into the forefront almost entirely free from processors and effects. Overgrown is a relationship album, maybe even a breakup album, and Blake bares his soul on each of the album's 10 tracks. The music, a more confident mix of melody, ambience, and dub production than anything Blake has shown thus far, mostly fills in the gaps and enhances the emotion, but the formalist is far from dead, he's just letting the feeling, sympathetic man show himself in what at first appears to be a more conventional style. Most of Overgrown can be heard as pop structures, alternating verses and chorus, often times finding a bridge just before the end, but it's Blake's subversion of the form that sets it apart. Sometimes he repeats verses and throws off our idea of what constitutes a "chorus," as on I Am Sold; other times, he doubles-up on the bridge and alternates a "chorus" with a refrain to defy all structural expectation, as on the excellent Digital Lion. Regardless, inventive production makes even the most poppy structures sound unmistakably unique.
Everything else about Overgrown is a much more apparent and confident advance. The album's eponymous opener sees Blake croon that he doesn't 'want to be a star, but a stone on the shore', a simple metaphor whose multiple meanings make it immediately clear how much Blake has grown as a songwriter. Is this a man wanting to hide from fame, a broken person in a relationship reminiscing about a simpler time, or a meta-statement about Blake's musical direction? It's probably all three, and with all three, the prospect that star, bright in the sky, will inevitably die out, while the stone will always be there. The romantic partner also wants, almost literally, to be a rock for the other, and the musician has announced that he'll be around for a long time. It's a simple lyric on an album full of metaphors, but it's a deeply profound one, too; there's an effortlessness to Blake's lyrics that wasn't there before, and his lyrics are another step closer to standing on their own where they used to simply fit the song. Thankfully, he never stretches a lyrical idea, unafraid to resort to repetition or limit lyrics when he's out of good lines.
But with Overgrown, the lyrics are just the tip of the iceberg. After finishing up the chorus the above couplet is taken from, the song repeats, the drumbeat speeds up, a digital string-section joins in, and the next time a piano pounds along, the sentiment slowly builds up before exploding as Blake overlays his own vocals and finishes his meditation on romance. Musically, it progresses with a clear direction and structure; lyrically, metaphors hold their own and repetition is used artfully to enhance meaning, resulting is one of Blake's most beautiful songs. Anyone who has claimed that his best work is always someone else's (his cover of Feist's Limit To Your Love or Joni Mitchell's A Case of You) will need to find a new card before the first song is over.
The next pair of songs, especially Life Round Here, put Blake's vocal prowess on full display, leaping across octaves over the course of the song and punctuating his sentences 'feels like a touchdown on a rainy day' with a breathtaking falsetto. It was clear with James Blake that his voice may be his most affecting instrument, but Blake also struggled to sustain many of his high notes; Overgrown sees Blake turn his tendency to tremolo into his greatest strength as a vocalist, one that stuns again and again, on Life Round Here and To The Last in particular. Overgrown also features a more ambitious production style, one in which several beats and melodies play over one another, fluctuating in volume according to the song's emotional progress that Blake anchors with his voice. James Blake was minimal, with just a track or two behind the vocals, but Overgrown just as well has a full band playing during parts of most songs.
Never one to stop with just a good idea, Blake makes it a great one when he turns the improved songwriting into one of his strengths as a producer, too. Throughout the album, melodic hooks repeat, grounding the song in a state far more emotional than deconstructionist, but when a piano line from Life Round Here becomes a glitched-out cyber-beat version of itself around the two-minute mark, or when Blake takes full control of his music and begins humming the bassline of Digital Lion, or vocal tracks fade in and out of sustained synths on To The Last, it becomes apparent just how much work went into arrangements, and beauty resides in all of the details. Notably, arrangements turn an otherwise good-but-forgettable verse from RZA into a memorable, desperate grasp with startling emotional highs (wait for the other voice on the "poltergeist" line and its rhyme).
Conversely, Retrograde is a follow-up for an older great idea. It isn't spare enough to fit onto James Blake, but it's perhaps the most expected evolution, following the same spooky beauty and minimalist aesthetic. When Blake cries, 'suddenly I'm hit!', he's matched by an equally sudden flood of synths, mirroring the speakers experience with love at the same time Blake's voice soars to louder, more evocative highs than it ever has before. Similarly, DLM is especially heavy on piano and light on production, but its short length makes it a welcome, lovely transition between the much busier Retrogade and Digital Lion. The latter track, assisted by Brian Eno, is the closest Blake comes to putting everything together. Vocals are startlingly intense, a rattling introductory beat appears and disappears throughout the song, synth-flourishes and processed vocals chime in with lyrically ambiguous, atmosphere building notes, and drops and bridges throughout play wonderfully with dynamics and notions of tension and release. If it sounds busy, that's because it is, but it's a full-length mirror to the Blake's evocation of love—sudden, heavy, and unforgettable—that marks the album. If The Wilhelm Scream is Blake's most impressive track from a formalist standpoint, Digital Lion is his most ambitious and creative, and that it delivers so strongly on everything from the poly-rhythmic drumming to the bass-heavy pulse and the cut-and-paste and multi-tracked vocals shows that Blake is more than capable of putting it altogether.
From there, the album changes direction. Voyeur is as close to a club-banger as Overgrown gets, but it also showcases Blake's newly-found poetic tendencies. Whether the repeated line is 'I don't mind, it was all me' or 'And her mind was on me' is not a concern because of the way the words are shaped. Like poetry, the shape and sounds of the words, the repetition, the inflection with which Blake sings, are far more important than the actual words he speaks. This tendency is present throughout Overgrown, particularly on Life Round Here and Take A Fall For Me (is it 'you can't marry her yet' or 'you can't marry her, yeah'?) and double meanings are abound as Blake elects to foreground impressionistic singing over the literal content, but Voyeur, with its incessant repetition, makes this evolution most clear. Taking another sharp turn, the closing duo of To The Last and Our Love Comes Back have clearer lyrics but rely on similar devices - the repetition of "if only" to the point of being unrecongnizable on the former or the mumbled verse on the latter both obscure and create meaning, encouraging contemplation and electing to follow the fundamentals of poetry over the melodrama more commonly associated with pop lyrics. Adding to the effect, both songs share a haunting quality that lasts well past the album's last notes, but they achieve it in very difficult ways. To The Last tests the limits of Blake's voice throughout, and relies on reverb-heavy synths to create an eerie atmosphere, while Our Love Comes Back has sparse accompaniment and instead relies on delivery and pure lyricism to create lingering sadness. Both are tremendously successful, and when the album fades into silence, it's hard to comprehend what the past 40 minutes have really done, particularly with the almost showoff-y nature of the album's last four songs. 'You know how we've grown', Our Love Comes Back begins. We couldn't miss it.
But still, the most frightening thing about Overgrown is how much room for growth remains. Sometimes, the album is an overambitious collage of ideas, sacrificing musical cohesion to showcase ambition. The album is held together by strong lyrical themes, so in spite of all that we hear, it's a bit too rare that everything comes together perfectly (Digital Lion being the big exception). As a result, the pacing may seem a bit off for brief moments. But this is nitpicking. The bottom line is, Overgrown is an unforgettable album by a limitlessly talented songwriter who, at 24 years old, may just be beginning to approach his prime. It's a beautiful, at times tragic album, a versatile hodge-podge of creativity and ambition whose influences are nearly undetectable (this critic hears Bjork and D'Angelo most apparently) and with nary a false note. At this moment in time, there isn't a more exciting, unique, or, if time is kind, important individual in music.
12 April, 2013 - 04:56 — Forrest Cardamenis