Music Reviews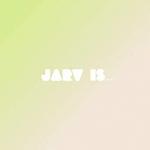 JARV IS... Beyond the Pale
(Rough Trade Records)
Buy it from Insound

It's difficult to know whether Jarvis Cocker has spent the last decade trying to edge away from music or find a way back in. The death of Tim McCall, who worked on his two enjoyable, if slightly forgotten, solo albums, put those into retirement, while Pulp had already reformed for a festival run in 2011. Since then, he curated art exhibitions, hosted 6Music shows, and worked as editor-at-large at Faber—ever-present and existing in the same circles, loved by the same people, but slowly becoming adjacent to making pop music.
You get the sense that it was always about keeping close enough that he could dip back in, and it really didn't take much more than somebody asking. An invitation to play Sigur Ros' festival is all Cocker needed for him to start putting the ideas he had together. That being said, the idea right up until last year was this would be a live experience. Since 2017 had been going well, with shows sprung up at and invariably sold out (even in unusual locations including a couple of caves), it prompted some of the more existential worries. It was only when Portishead's Geoff Barrow told Cocker he could use live tracks as part of a traditional album that the idea appealed to him. So this is an album that aims to have the energy and unpredictability of the live show, but the polish of a studio recording. In the end, you can see the appeal of the original idea. These songs feel impulsive and fun on the first listen, but by the fifth or sixth, the conceit feels more limited and you'll yearn for the real thing.
Your enjoyment of Beyond The Pale will largely depend on how much you liked Jarvis Cocker before pressing play. That doesn't mean Pulp or even his last two solo albums. Instead, it relies purely on how much you enjoy listening to Jarvis Cocker. He's no longer a wry narrator, as these aren't even stories. Instead, this world revolves around him—stray thoughts and overly long monologues included. That means that the band's responses feel instinctive, as they gamely keep up and try to keep him on some kind of track. For many people, this will no doubt sound like a dream, and you get the feeling that it was written in front of crowds and not to create perfect singalongs, but to see just how much they could get away with.
It does provide plenty of enjoyable moments; pretty much every song wins you around in the end. Must I Evolve's hypnotic backing vocals soon ramp up and sweep you along, Am I Missing Something comes to a wonderfully frantic end, and Swanky Modes shows how effortlessly Cocker keeps an audience's attention as a storyteller ("No shit, Sherlock"). But there's a problem when trying to bring something intended as a live performance to a record. The shortest song on the album is 4:30, with three tracks approaching seven minutes. There's nothing that really inspires you to get to the good stuff once the surprise of the first couple of listens has worn off. It actually begins to feel infuriating to listen to a meandering passage knowing it's written for Cocker to tease an audience with—it's the kind of thing that's impossible to translate to tape, as admirably as the band tries.
There are undoubtedly a couple of tracks that will join the Cocker canon, though. Sometimes I Am Pharoah could be the most deadpan Cocker has ever been, adopting the view of a living statue, including inadvertently making a woman cry. Suddenly the tension snaps, and there's the kind of abandon that the rest of the album never quite achieves. It's ridiculous, and exactly what you'd hope Cocker would be making. There's also House Music All Night Long, that if it wasn't released as a single would feel so strangely prescient for the lockdown three weeks later, you'd assume it had been added late into the process: "This is one nation under a roof, ain't that the truth", the chorus complains. Even away from that fortuitous timing, it's the album's most accomplished track and as good as anything else from his post-Pulp days.
It's hard to spot just how this album misses the mark. The new band are talented and create a world much more interesting than a return to indie rock, while Cocker is at his best on stage. Unfortunately, not everything lands. This is an ambitious, intriguing prospect redeemed by Cocker's knack to end everything with a neat pop finale; meaning that even from the depths of the Derbyshire caves, there's some light getting in. Despite its slightly misfiring concept, Beyond The Pale remains an enjoyable hour spent inside the world of one of Britain's most revered songwriters—even if you're never quite sure what your host was meant to be showing you.
9 August, 2020 - 23:24 — Matthew Smith