Music Reviews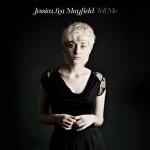 Jessica Lea Mayfield Tell Me
(Nonesuch Records)
Buy it from Insound

On her second full-length, Kent, OH native Jessica Lea Mayfield bears her heart to her listeners, weaving together simply constructed melodies with intricate guitar chords and unabashed honesty. With a low and gentle voice, Mayfield sings about broken hearts, the struggle to accept love, and the complexities of deciding whether or not to follow one's mind or heart.
The difference between Tell Me and the artist's previous works is the use of new styles and techniques. In an attempt to break out of her country label, Mayfield mixes pop beats with darker sounds, and makes an obvious attempt at giving each track its own identity. This risk is something that sometimes leaves an artist floundering but she is successful in her exploration of new musical territory and creates an album with a fresh sound that still retains some warm familiarity.
Mayfield's lyrics are perhaps what are most impressive on this new album. She keeps things simple and straightforward, allowing the work to speak for itself. Tell Me is riddled with heavy sentiments about love. Our Hearts Are Wrong is a track about the power of these emotions. Mayfield sings, "Hate has brought me up the stairs into your house/ I'll not let hate be the one that makes me naked for you". She acknowledges the fuel of these emotions and makes the choice not to let them guide her.
Somewhere in Your Heart and I'll Be the One You Want Someday are darker tracks. Driven by electric guitar riffs and deep piano chords, Mayfield's voice is haunting as she sings about the desire to be seen. Wavering notes create a sense of desperation as she sings "I hold your hand but you do not want me/ I'll be the one that you want some day". These tracks yet again demonstrate that there is no thought or feeling that is off-limits for Mayfield. This helps her to create an honest, beautiful and poignant album.
She takes a foray into more pop territory with Blue Skies Again. Less dark, more hopeful and brimming with promise, it displays a lighter, happier side of Mayfield. A beautiful guitar riff comes in on the chorus as she softly croons, "All hearts will mend/ I promise you they do". Typically when country singers attempt to infiltrate the pop world it ends rather poorly, but Mayfield proves that she has what it takes to make great music, no matter what genre she chooses.
Tell Me is an impressive work. Mayfield shines as she enters new territory in her musical composition and her lyricism. The darker, tremolo guitar tracks blend perfectly with her moments of upbeat pop. She remains forever dedicated to her art and continues to be brutally honest and sincere creating an album that is real and that listeners can not only appreciate but can relate to.
18 March, 2011 - 08:58 — Vanessa Bennett