Music Reviews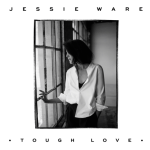 Jessie Ware Tough Love
(PMR/Island/Interscope)

Artists like Jessie Ware are rare souls. Too textured for pop, too hard-hitting for soul, yet possessing just the right amount of vocal huskiness for an audience that has grown accustomed to the growls of Amy Winehouse and Adele. Indeed, there is a captivating quality to the mix of maturity and featheriness in Ware's voice, a quality that made her debut album Devotion a standout and earned her a Mercury Prize nomination, despite having no commercially successful singles.
Every song on Tough Love is steeped in a kind of lyrical and sonic eroticism, resulting in top picks such as Ed Sheeran co-write Say You Love Me (which exudes a kind of vulnerability that could have sounded generic if not for Ware's breathy, desirous tone and the sparse arrangement behind her) or the lush and slightly ridiculous Kind of…Sometimes…Maybe, with its hip-hop ballad blueprint and men whispering sweet nothings between the verses. Yet there are too many places where the production becomes a collection of snoozy synths and Ware's softly heartbroken vibe is not enough to wake us up. What we find with Tough Love is an album just as conceptually focused as Devotion, yet too willing to waste Ware's sophisticated emotionality on tracks with no depth or purpose to them.
You & I (Forever) and Want Your Feeling are two examples of these incoherencies. The former is modeled upon a generic backdrop of basslines and slinky little noises while Ware is confined by a tune unfortunately reminiscent of Carly Rae Jepsen's Call Me Maybe. Want Your Feeling hits listeners right on the first beat with an orient-inflected hook so irritating it becomes impossible to ''unhear'', even during the chorus. Other tracks such as Cruel, with its oscillating synths, and Keep On Lying, where Ware showcases her impassioned belting skills, make interesting background music but are otherwise colorless as standalone songs.
The best moments of Tough Love are where Ware invests in a balance of her charisma and unique production. The title track is a solid example of this. Tough Love borrows its cold, hooky energy from contemporary club bangers, and sounds like it will soon escalate to bass drops and boombox-blowing choruses, yet it never does, artfully retaining Ware's signature heavy-lidded attitude of chillness and heartbreak. Champagne Kisses is unique in its bubbly synth-guitar riff and Ware's flutey singing, sounding like a mix of Mariah Carey and The xx's Romy Madley Croft. Lyrically Tough Love could be much stronger, although it is safe to say that Ware is confident selling her art on the basis of sound and emotion, featuring words and verses merely as wispy complements (or so it seems) to the layers of melody and beat.
At its core, Tough Love is an album about fascination—fascination about what makes love complicated as well as what makes it worthwhile. ''Just say you love me, just for today/ And don't give me time, 'cause that's not the same'' , she pleads beautifully in a moment of rare lyrical insight on Say You Love Me. Ware doesn't want time, or pomp, or bombast. Emotion is enough.

10 November, 2014 - 06:42 — Luiza Lodder