Music Reviews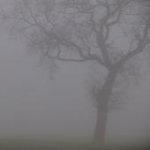 Jesu Conqueror
(Hydra Head)

Those approaching the second full-length offering from Jesu with no knowledge of project leader Justin Broadrick's musical past will be very surprised to learn that he started his career as guitarist for grindcore pioneers Napalm Death. While certain elements of Conqueror may allow it to be loosely classified as metal, this record has far more in common with the early nineties shoegaze movement than grindcore or even industrial metal, the subgenre in which Broadrick made his name as singer and guitarist of ground-breaking act Godflesh. While there is clearly something approaching a shoegaze revival taking place at the moment (neo-gaze, nu-gaze, synth-gaze, I'll let you decide which one you prefer), no one is making music quite like Justin Broadrick's Jesu.
The record starts with the quite formidable Conqueror, in which monolithic slabs of guitar noise, hushed, almost gentle vocals, and a subtle electronic rhythm somehow blend together to create an eight minute epic. Like the best tracks on My Bloody Valentine's groundbreaking and unrivalled Loveless album, Conqueror seems to take on different characteristics as you vary the playback volume. At low levels it's a soothing ambient drone but turn to the volume up to 10 and it's transformed into a crunching aural assault.
The remainder of Conqueror is consistently interesting, too. Weightless & Horizontal begins with Broadrick's forlorn, broken man lyrics ("try not to lose yourself / I'm way past trying / I'm way past caring / I'm way past hoping") set to a synth-drenched dirge. Over the course of the track's ten minutes, however, Broadrick finds sufficient time to emerge from his despair and the soundtrack begins to approach the triumphant just in time for the climax. Other highlights include the ethereal Transfigure, which sounds like early Swervedriver on diazepam, and the subdued finale Stanlow which features some of the most retiring guitar work on the whole record.
Your local record shop might have a job deciding whether to file this under metal or indie, but you really shouldn't let that put you off. The fact that Conqueror so successfully muddies the waters between these two rather territorial genres is one of its greatest charms. Listen without prejudice and prepare to be amazed.
10 March, 2007 - 11:47 — David Coleman