Music Reviews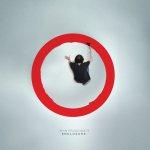 John Frusciante Enclosure
(Record Collection)
Buy it from Insound

Since quitting the Red Hot Chili Peppers in 2009, John Frusciante has been re-inventing the art of going solo. If 1994's Niandra Lades and Usually Just a T-Shirt was the world's first glimpse at Frusciante's versatility and talent for experimentation, Enclosure is, in his words, ''the record which represented the achievement of all the musical goals I had been aiming at for the previous 5 years''. Lack of ambition, clearly, is not a problem here.
It is up to us, then, to decide what exactly Frusciante means by ''musical goals''. Is it the merging of electronic palettes with steadfast rock sensibilities? Is it the marriage of disorienting tempo shifts and crisp guitar noodling? Or is it just the successful separation from the slick funk of his work with RHCP? Enclosure accomplishes all of these and more. At best it deftly threads melodies through inventive and energetic drum patterns; at worst it is an exercise in aimless and gratuitous experimentation.
The first four tracks of Enclosure (which, by the way, is surprisingly succinct--nine tracks and 37 minutes of music) lean slightly towards the latter as Frusciante tinkers around with skipping and stuttering percussion, a miscellany of computerized bleeps and basslines, and fuzzy, unintelligible lyrics. Shining Desert is groovy enough to hold you over until the arrival of Sleep, whose dramatic mid-song tempo shifts are sadly reminiscent of the arrival of an ad on Pandora or Spotify after a song with its own distinct flavor has just finished playing. Despite this however, Frusciante's vocals are actually quite stirring, as his voice slides from nasal to throaty, always passionate and always committed.
Enclosure's latter half is more cohesively composed, and to our joy, Frusciante hasn't completely eschewed his guitar. Stage is another cut in which Frusciante's guitar chops are on display in all their glory. On stand-out track Cinch, he slowly and skillfully lets his solo float to the forefront, resulting in a six-minute-thirty-second long instrumental gem that is both poignant and powerful. Fanfare succeeds on the basis of its lush 80s vibe and the poetic eloquence of its lyrics, a rare occurrence in an album where much of what is vocalized is perfunctorily treated as an accessory to the general mishmash of noise and tune. "On it the rhythm you walk is unrelated and of no consequence'', Frusciante announces in Fanfare. The message, apparently, is that there is no message, and whatever sonic dissonances are present in the music are just results of a natural desire to create without being hindered by such pedestrian concerns as conventional song structure and easy marketability.
What we are left with is a short, mostly enjoyable set that does not overstay its welcome and is quite confident of what it's trying to be. Brave through the first half and the reward is the sensitive, melodic work of a top-rate musician and singer-songwriter; stick around before that and revel in the organized chaos of the opening tracks. None of it sounds like anything a former RHCP guitarist would release, but then again, that is precisely what makes Enclosure so compelling.
14 April, 2014 - 04:24 — Luiza Lodder