Music Reviews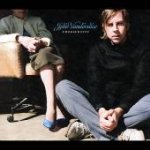 John Vanderslice Emerald City
(Barsuk)
Buy it from Insound

They say this guy produced Spoon, who people seem to like, which is nice. In fact, Spoon just put out a new album right before this one was released and I reviewed it for Noripcord, placing firmly in the "not bad" category. Maybe it's just a coincidence, but this one's not bad either. The tunes are somewhat catchy, the sonics have been properly fussed over and the lyrics are mildly interesting. I actually like it more than the Spoon album, because Spoon's catchiness never really caught me, while here I can dig some of the hooks. Perhaps they're a little more unexpected than the Spoon hooks, which were enjoyable but too familiar for jaded ears.
A good example of this element of surprise is the refrain of Time to Go, where Vanderslice plays games with the rhythm of the title phrase, set against some overdriven acoustic guitars, providing a novel texture. He also has a gentle touch with a melody on the opener Kookaburra and on The Parade, accenting them with subtle harmonies that don't overwhelm the songs. And if he's going to go hook for hook with Spoon I'd say that White Dove has them beat on their own turf. A wonderfully dissonant guitar line and a playful rhythm break elevate the tune and welcome repeated listens. Following on this is Tablespoon of Codeine which sounds like the Postal Service on, well, codeine. Those are the highlights, including the closer, Central Booking, which sends the album out on a lilting piano figure.
It's getting harder and harder to mine the old indie pop model for gems but Vanderslice does a pretty good job by trodding slightly off the beaten track. It's enough to make one investigate his back catalog and watch his future movements, which is what I'll be doing from now on.
15 August, 2007 - 14:39 — Alan Shulman