Music Reviews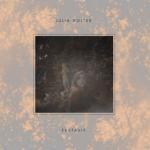 Julia Holter Ekstasis
(RNVG Intl.)
Buy it from Insound

Following her debut recording Tragedy, an uneasy and desperate portrayal of the play Hippolytus, Julia Holter has returned with a record of outstanding, graceful fantasia. The release is a remarkable leap forward within her creative orbit and reconciles the truthful, uncomfortable and experimental filaments of Tragedy with electro-magnetic pop hooks and progressive arrangements. The organic and mesmerizing elements of her first release are quite clearly fundamental in creating her unique and instinctual sound. This record marks a significant evolution of that creativity into an assured yet explorative medium – do not be fooled however, she remains as irrepressibly original and euphorically unconventional as always.
Marienbad envelopes the senses with interweaving, angelic vocals and mystical arrangement that collapses, expands and finally dissipates. Almost immediately and without recourse you find yourself submerged deep within the dream-fantasy of Ekstasis, a world which you can never have imagined. Our Sorrows is an exemplary coagulation of the many essences and spirits which inhabit and thrive within the music of Julia Holter. The music is soothing and euphoric, yet unexpected and organic – all of which are welcome in creating a sound that plays on the melancholic but in fact is nothing so sombre. There are imperial hints, tribe calling and beneath, yet above everything – an exquisite voice.
What appears beyond the depth of its predecessors is a track which should change perceptions of what pop music can be. An addictive beat, precious melodies and seamless hooks in this arrangement may be all you could ever wish for in pop song – have I even mentioned originality? In The Same Room is mindful and glorious, definably West Coast but astoundingly unique - a wonderful alleviation from the electric mist which surrounds this record and allows such a moment to evolve. Boy In The Moon once again plunges the listener into the mystical and pulsing cauldron, bristling with exquisite intensity. You feel as though boundaries don't exist, expectations are irrelevant and the music itself – a living being – is not even conscious of the movements occurring within it. Für Felix introduces metallic properties to the music along with strange hooks which always remain to carry you through the journey. It becomes abundantly clear when Für Felix decomposes itself that Holter's music – as she has said herself – creates sounds rather than songs which flourish within a record and lend themselves towards a body of work which is intensely rich and satisfying.
Goddess Eyes II crackles into existence with a uniform beat and introduces an arrangement as yet unknown. There is a healing essence with her pure vocal and for a rare moment she becomes lyrically vulnerable, just for a few moments the vast canopy of sound simmers to a whisper - 'I can see you but my eyes are not allowed to cry.' What begins as a lullaby serenade, Moni Mon Amie, becomes an explorative journey through a trance-like metaphor of love. Four Gardens jaunty vocal hook and xylophonic melody coerce eloquently in leans towards eastern influences of imperial and Indian nature, a sound which in itself is perfectly original yet completely appropriate within this record. It is quite simply a haunting love-song told through the complex filter of Holter's imagination.
The reprise of Goddess Eyes I creaks evocatively in an imaginative manipulation of her own creation, combining computerized vocals with opposing melody lines developing effortlessly into a dream-like prose of sound. Just in case you haven't quite understood, Holter lays it out -This is ekstasis. Quite impossibly the echoing mania of the finale is the perfect and most relevant ending of the dream, a perfect explanation, as if it needed one. A final flourish towards jazz and even rock 'n' roll concludes the limitless journey into the expression of what true expression can be.
Ekstasis abounds with originality and depth; soars and sinks; expands and implodes; evolves and dissipates; crackles and breaks all within one cohesive sound. The outstanding sound of Julia Holter.
12 March, 2012 - 23:09 — Matt Bevington