Music Reviews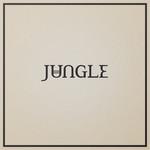 Jungle Loving In Stereo
(Caiola Records)

We didn't know how much we missed Jungle—the British electronic project of Tom McFarland and Josh Lloyd-Watson—until they began to share a series of tasty new singles with no pretensions or conceits. In Loving In Stereo, their third full-length LP, there are no misleading messages or presumptuous metaphors. It's exactly what it sounds like: an open letter to celebrate life and love, which is not a small thing.
McFarland and Lloyd's twinning is the key to understanding the instant good vibes that this album evokes. Having faced some personal adversities, they can now transmit healthy disinhibition and nihilistic hedonism through fourteen tracks that offer plenty of retro nostalgia and invite us to dance with joy and delight.
Dry Your Tears opens the album with an overwhelming string arrangement, floating over emotional words like "dry your tears, don't cry I'm with you this time." But it doesn't take long for us to get up from our seats and dance, as Keep Moving immediately follows with life-affirming zest. It could be tempting to focus on the core hits, but in truth, Loving In Stereo has flashes of talent beyond its most showy jewels. There's a seventies aura that stains each verse, beat, and falsetto, as they channel a post-pandemic, Studio 54 vibe on tracks like What D'You Know About Me?, Bonnie Hill, and Fire. On the latter, bass lines take over and flare with fiery excitement.
Loving in Stereo is the first album that Jungle releases through their own independent label Caiola Records. It feels like they're moving forward. This doesn't mean that their time with XL Recordings didn't also offer true moments of delirium and explosion in the past, but there's something about the peaceful and positive energy this album provides that reflects this brand new freedom. The duo also experiments with a variety of styles by bringing in several collaborators to fulfill their vision—whether they bust out funky hip-hop with French-New York rapper Bas (Romeo) or navigate things delicately and calmly with Swiss-Tamil singer Priya Ragu (Goodbye My Love.)
That's not to say that Loving In Stereo isn't agile and frenetic throughout. The duo do slow things down in some instances, like on the semi-reggae track Just Fly, Don't Worry. While on Can't Stop the Stars, they close the album with a driving orchestral piece—another example of how they constantly redefine themselves. And as they go through each mood, the duo invites us to live through the summer with no regrets or hesitation.
16 August, 2021 - 18:26 — Fran González