Music Reviews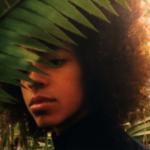 Kelsey Lu Church
(True Panther)
Buy it from Insound

Kelsey Lu's Church is as direct an opening statement as you will get this year. The cellist's debut is sparse in all the right ways, putting the focus on her voice, her playing and her lyrics. In lesser hands, this could be problematic as it's much easier for cracks to stand out. But on Church, Lu handles all three of those segments so powerfully and passionately that you can only listen in awe.
Nowhere is her talent put on display as much as on Dreams. It opens the record with a beautiful slow burn of discordant notes, expansive, mysterious and jagged all at once. If nature had an orchestra, this intro would be its tune-up. It could also be the start of a vivid dream, in the way that it shimmers out-of-focus, but is bright and singular enough to get the message across. And this is all before Lu even starts plucking her cello strings and unveils her gorgeous, haunting wail. "I know you're no good boy, I can't get enough of you," she sings, her dreams offering her no reprieve for her longing.
Lu's voice not only has jaw-dropping levels of depth and range (see the near glass-shattering pitches of
Morning After Coffee
), but is filled with pathos, making you feel every note. On
Empathy
, Lu sings about a broken relationship, only to deliver the simple-in-concept but difficult-in-practice line:
"Empathy is what I need. Empathy is what you need."
The forlorn, cutting strings follow up to bold-face this proclamation.
Time
also explores the sparks and burns of love, as Lu expresses a sensation of freedom from waiting around for another to love her back. The strings, somber and sad, weave through a bubbling percussive
soundscape
, like a fish cutting through water.
The beauty of Dreams is only matched by the closing sprawl of Liar. Opening with a burst of harp, the melody retreats to its barest form, to put all the attention of Lu's otherworldly vocals. "I'd be lying if I said I was okay, cause I'm not," she sings, her voice fragile but forcing the notes out. This isn't a song Lu wants to sing, but needs to sing. The same can be said for her breathless cello solo that surges at the end, only to fade back into nature.
As talented as Lu is, it's her passion and emotions that make virtually every song on Church connect. Besides the fact that it was recorded at a church, the title works as this is a spiritual awakening for Lu that we're lucky enough to have witnessed. Now that she's woken from her dreams, there's no telling where she'll take us next.
22 August, 2016 - 04:41 — Joe Marvilli