Music Reviews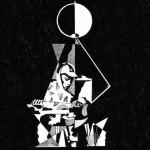 King Krule 6 Feet Beneath the Moon
(XL Recordings / True Panther Sounds)

Though it's been a few years since Archy Marshall first released the single Out Getting Ribs as Zoo Kid, there's still a good chance that the London-based musician's age will likely still be at the forefront of the conversation regarding 6 Feet Beneath the Moon, his debut full-length as King Krule. But looking back, it's still hard to believe that that song was crafted by a 16-year-old. Consisting of little more than Marshall's hardened baritone and sharp, lonely guitar lines, Ribs was the kind of fully formed statement – both emotionally, compositionally, and stylistically – that felt so far beyond Marshall's modest years that it almost had to be a fluke. High school kids, on average, just don't understand the kind of pain and heartache oozing through Ribs' weathered cracks.
But as we've seen, nothing about Marshall's abilities proved to be accidental. His debut self-titled EP under the King Krule moniker, released only a few months following his breakthrough single, was a brief but more fleshed out affair, further proving his captivating songwriting abilities with tracks like Portrait in Black and Blue and hinting at more diverse musical ambitions. But while that was just a mere taste of King Krule's potential, 6 Feet Beneath the Moon, released on Marshall's 19th birthday, brings everything into full focus. Perfectly detailing Marshall's attention to detail and voracious musical appetite, 6 Feet Beneath the Moon is as fully formed a debut as it gets, cementing Marshall as a truly unique voice in today's music landscape.
With 14 tracks packed into a little less than an hour, 6 Feet Beneath the Moon is anything but a modest debut, and it might take a few listens to really get a hold of everything Marshall's throwing at you. King Krule's sound is nearly impossible to sum up with any one genre tag – it's a true amalgamation of influences coming from corners of the music world both new and old – and Marshall uses all 14 tracks on 6 Feet wisely and efficiently in showcasing his diverse ambitions. Almost every track on 6 Feet feels as if it's channeling a different part of Marshall's musical psyche, whether it's chugging, anthemic indie rock (Easy Easy), brass-flared jazz (A Lizard State), cool, tempered R&B (Neptune Estate), and even foggy U.K. dubstep and hip-hop (Will I Come) – and that's only scratching the surface.
Writing all of this down, however, does make me realize that, on paper, 6 Feet Beneath the Moon seems like it should be a confusing, convoluted mess of a debut – one where its mastermind's ambitions get the better of them in an effort to flex ever musical muscle in their body. But 6 Feet isn't just a showcasing of Marshall's diverse music palate. Yes, some tracks favor certain sounds over others, but the album's brilliance is in how it takes all of the vastly distinct elements listed above and creates a sonic landscape unique to King Krule. Almost every track, no matter how distinct, contains a number of familiar trademarks – sparse, modest drum loops, Marshall's guitar work, which is creative and jazzy, yet frayed and expressive, and, of course, Marshall's damaged powerhouse of a croon. Take all these elements and wrap them with production so pervasive and downcast that you can practically feel the raindrops, and you're left with an album totally in its own world.
Of course, there are certainly comparisons to be made to the clouds of lonely fog King Krule conjures throughout 6 Feet, with Burial being one of the most obvious reference points. But while tracks like the crushing Has This Hit? or the sparse Ceiling utilize like-minded production elements, the added sonic diversity present in these tracks – as well as Marshall's personality of a vocalist – make things feel a bit more optimistic than the alienating mean streets often conveyed in Burial's music.
And while the nuanced complexity found throughout 6 Feet is truly captivating, many of the album's strongest moments come from its most simple, where Marshall's voice, guitar, and poignant lyrics stand prominently above the fog. Take the blue-eyed soul of Baby Blue, for instance, which shines as the album's closest example of a love song. My sandpaper sigh / engraves a line / into the rust of your tongue, Marshall mournfully bellows against distant, yet emotionally charged guitar lines. Though his band picks up the song halfway through, the focus is all on Marshall, casting the young chap as a true singer/songwriter of the highest caliber.
During opening track Easy Easy, Marshall proclaims, "The same ol' cars, the same ol' street / But they 'aint got nothing on me". It's a surprisingly boastful line from a songwriter who's voice and words often seem to express isolation and frustration, but it's one that I'm not inclined to disagree with. Though Out Getting Ribs already gave us little reason to underestimate him, 6 Feet Beneath the Moon holds up as the kind of statement to truly brag about – a debut that's masterfully crafted, reasonably ambitious, and, more importantly, exists as a truly unique statement.
30 August, 2013 - 04:22 — Peter Quinton