Music Reviews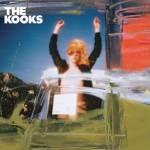 The Kooks Junk of the Heart
(Astralwerks)

Even though the UK charts continue to voice a general disinterest for guitar-based rock music, there's the occasional group of young lads who manage to hopscotch into the top by making a killing with a couple of appealing tunes. The Kooks capitalized on what was left of the noughties garage revival in a big way. They also were versatile enough to pose as much more sophisticated than their young at heart fixations premeditated – Eddie's Gun and You Don't Love Me went a step above Britrock conventions with their stripped down riffs and vivacious energy, while Naïve flipped the coin with a silky, swag-approved pop romp that guaranteed a hoard of females to cry for their attention on stage.
The Kooks followed the frazzled energy of their debut with Konk, a lackluster follow-up that, when not dick-waving some cavalier machismo, launders far too many blasé acoustic serenades to apologize for any brash, impulsive behavior. Proving that confidence doesn't always translate to success, their desire to sound impenitently adult was halting them from taking any songwriting risks. In two year's time, they were already failing to bridge a gap between what was supposed to be their formative stage. And as vital as main songwriter Luke Pritchard was, the unfortunate lineup changes were making it impossible to revert any initial hint of promise.
By default, anything new by the Kooks already feels doomed to fail. What's surprising is that Junk of the Heart actually misfires by voicing a somewhat progressive view instead of unanimously agreeing to an organized caucus. It actually showcases some of the Kooks strongest material to date – the deliriously poppy Rosie steadily rises into an esoteric high, driven by a smattering of electronic keyboards over an enticing sixties harmony; it may be the most horribly calculated mess they've ever concocted, but it actually works. The understated Petulia tenderly glides on top of a lovelorn subject with a bittersweet acoustic melody that ends with a half-smile instead of a teary eye. And then there's the beautifully orchestrated, but unnecessary stopgap of Time Above the Earth to elevate the proceedings towards a heightened state.
Nevertheless, all the compulsive posturing will not vanish anytime soon. In the position that they're in, it'll be hard to shake off past habits – How'd You Like That is obviously meant to demarcate a radio hit with its facile, sing-along chorus and postscript guitar solo, while the title track rehashes the same plucky chords over a backdrop of poorly designed synth slabs. Pritchard is still a sucker for occasionally exposing his goofy soul-man verbiage, like in the horribly titled Fuck the World Off, which has him embracing his inner "chamone" while an opaque funk bassline tries to up the sexiness factor. But nothing will prepare any sane human from the gagtastically tasteless Killing Me, which rhythmically flows like an eighties adult contemporary ballad amidst tacked on fanfare keyboard tweaks and slushy metaphors like will the wind blow her away.
With Junk of the Heart, the Kooks are completely discarding level-headedness in favor of offbeat trial tests that fail to give any of the tracks any added gravitas. For an album that clocks in at 37 minutes, The Kooks adamantly try as hard as they can to litter every corner with as much embossing synths and knob processing than it can handle. Sure, their earnest pathos continues to be their strongest asset (if that's your thing), but the same cannot be said about how they try to stylistically deviate each track to detox their hard-edged predecessor. Yes, we get it: you're all at a happy, rosy place now. Like every Kooks record, there's enough quality pop pandering to justify some repeated listens. It's hard to accept the good without a grain of salt, but their intent to jumble their usual standard fare is applaudable.
8 September, 2011 - 16:06 — Juan Edgardo Rodriguez