Music Reviews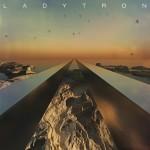 Ladytron Gravity the Seducer
(Nettwerk)
Buy it from Insound

Have we been taking Ladytron for granted? It's been ten years since the release of their debut album and despite being responsible for a string of great songs and solid albums, recognition from both the public and awards bodies remains elusive (surely they've been more than deserving of a Mercury Prize nomination at some point in their career?). Possibly this might have something to do with a perceived overfamiliarity in the band's clear, deceptively simple sound, which could be caricatured as vocalists Helen Marnie and Mira Aroyo offering cold sex-bot style seduction over finely tuned analogue synth melodies from Reuben Wu and Daniel Hunt. Gravity the Seducer is actually no exception to this, but it does find Ladytron fine-tuning their sound even further.
Perhaps, on first listen, it's a bit too finely tuned. Ladytron have always been a band more taken with style than substance (consider Marnie and Aroyo's posing for Vogue, despite having previously lambasted the fashion industry in Seventeen) and Gravity the Seducer feels so unweighed-down by its content that it could float off into the ether at any moment; somewhat ironically, given its title. But, even if it may technically be meaningless, it doesn't feel that way. Thanks to the group's pop sensibilities and attention to detail, there are plenty of moments that stir the imagination, heart or feet.
Ace of Hz originally surfaced on last year's greatest hits collection and, unlike most new material recorded for such packages, was genuinely worthy of inclusion there, so its recycling for Gravity the Seducer isn't a problem – it has enough zip and soaring vocal harmonies to ensure that it remains fresh, while lead single proper White Elephant plays like a surprisingly warm and intimate anti-war song (if this war was taking place a long time ago in a galaxy far, far away). There are also plenty of other contenders for a follow up single. Mirage hangs around a chill-inducing childlike lyric and the sound of what might be a flute, drifting in the distance and while Altitude Blues may be another bit of Eastern-European chic (something the band regularly trot out) but fits neatly in with Gravity the Seducer's concept by sounding like a love song to an adrift cosmonaut. And Ambulances is just glorious, combining Marnie and Aroyo's vocals at their most direct with a nervous witch-house skitter of a beat (despite claiming that the genre was pretty much stillborn in my Balam Acab review, it seems that its influence lives on) and a melody so dramatically melancholic that it crosses over into euphoria. Even something like White Gold, which starts out as slightly flat and quite unremarkable, manages to transform itself into something much more memorable thanks to Marnie's studied boredom reaching an almost transcendent level, and a quiet but ear-catching, bubbling synth-line that emerges at the mid-way point.
It would probably be fair to say that Gravity the Seducer is a bit on the long side. Ladytron may have always been stylish, but they've never quite got the hang of minimalism, all of their albums to date having been slightly marred by the inclusion of some weaker material (here it's the insubstantial Moon Palace and Transparent Days, and perhaps the remix/reprise Aces High). But really the only serious problem with the album is its artwork, which aims for space-age sublime but ends up looking like something Hipgnosis would have knocked out on an off day (and arguably the title, lifted from the lyrics to 90 Degrees, it doesn't make much sense in context either). Please don't let any negative first impressions put you off though, as it just might be the album that Ladytron have been working towards for a decade.
14 September, 2011 - 14:39 — Mark Davison