Music Reviews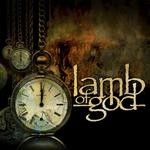 Lamb of God Lamb of God
(Epic Records)

Lamb of God are now ten albums in and their ferocious, all guns blazing sound shows no signs of abating; if anything, it appears recent events have intensified their ire. This self-titled effort has plenty of lyrical signposts to this disaffection, Randy Blythe gnarling his way through phrases like "the American scream" on Checkmate and "a generation on the hook" on the outro track of the same name. His trademark growl propels every track, along with the saw-blade guitar riffs and machine-gun drumming that have been the soundtrack over the years to the infamous wall of death moshpits at their gigs.
That there is nothing new here shouldn't come as any great surprise. The group operates as an adrenaline shot that comes mostly in four to five-minute form; enough time for a couple of sledgehammer verses and choruses and a brutal break before restoring the main theme with added vigor. That said, there are some interesting variations and patterns that keep Lamb of God churning forward without becoming too much of a drag.
It's good to hear Blythe alternating between his deep clean tones and guttural modus operandi on opening track Memento Mori. It opens the album with a well-judged, atmospheric, and ominous intro that ratchets the tension before the drop into charging double bass and McFlurry's riffs. Guitarists Mark Morton and Willie Adler mesh together nicely here, reciting the clean tone melody as their distorted chorus before building things up to a bouncing break riff. They score highly on the aforementioned Checkmate, the first single from the album and well-chosen as such, a dizzying blend of dynamic heavy riffs that trade off underneath the "American scream" chants of the chorus. New Colossal Hate, despite the blunt instrument title, also manages to knit dynamic turns in the music with their colossal wall of sound; there's a particularly tasty deviation at the heart of the track that gets things going. Poison Dream also achieves this to a certain extent—the transition into the chorus with Blythe venting the line "rage inside this poison dream" works effectively opposite guest vocalist Jamey Jasta on the mid-section. On the Hook makes use of switches between fast and midtempo riffs to create a jarring atmosphere, one perfect for the song and its unsettling theme.
Less successful are some of the other tracks that make up the album. Routes thumps along and appears purpose-built for a live setting, where it may show its potency, but on record, it feels like a fairly unspectacular blast of anger. It is, however, a change of pace and structure at an interesting point on the album. Gears doesn't offer anything that either stirs the blood or catches the ear, and Resurrection Man is borderline frustrating. The first three minutes are lost to standard low tempo chug before an absolute howitzer of an outro riff cuts through the mix; this should have either been the central riff to the track or at least had a more prominent role in proceedings.
In terms of mixing, the sound is solid if not spectacular. There's a decent amount of low end—the drums blast and hammer along and some of the beats and fills employed by Art Cruz are a little busy and overshadow the phrasing of the guitar lines in places. Still, he can be forgiven for wanting to make his mark given it's his first showing with the group. Overall, Lamb of God is a solid outing featuring a handful of tracks of potency with some genuine disaffection behind them, which shows the group has plenty left to say ten records in.
24 June, 2020 - 04:38 — Tom Parmiter