Music Reviews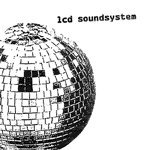 LCD Soundsystem LCD Soundsystem
(DFA / EMI)
Buy it from Insound

Despite what he says, James Murphy isn't losing his edge. Living proof that Yanks do not only irony but also self-depreciating humour, the man behind the LCD moniker had the phrase 'Not as good as Losing My Edge' etched into the vinyl of single Yeah. Yet despite Murphy's wry claims, the 2002 single, still a live favourite, is only one of a sackfull of wonders on their debut full-length.
Murphy is from New Jersey and grew up on and in punk bands. Having served an apprenticeship in outfits like the unfortunately baptised Pony (it means crap over here, Stateside readers), who dissolved on a UK tour in 1994, and Speedking, in the late 90s he got into studio work and live engineering for a number of US punk bands before hooking up with one time James Lavelle (U.N.K.L.E.) collaborator Tim Goldsworthy and forming Death From Above (DFA) records. The label has released two highly influential compilations, and has been home to outfits such as The Rapture. What unites the latter, LCD-S and much of the label's stable is the ubiquitous punk-funk moniker. It's a curious term, shorthand for music boasting influences as diverse as Liquid Liquid, The Fall, Lou Read, Talking Heads and Sabres of Paradise. The final name is important, as on stage, like Andy Wetherall's seminal outfit, the Soundsystem boast a live band, including ex-Sabre's Phil Mossman, Pat Mahoney on drums, Nancy Whang on keyboards and vocals, and Tyler Pope of !!! on bass.
Musically LCD's sound is heavily reliant on the bass. Murphy has spoken about the importance of the four-string to his own musical formation, and the influence of famous bassists, including Holger Czukay (Can) and Jah Wobble (PIL). While monster bass riffs and rumbles guide the album, something of the concentration and self-effacement of the bass player is found throughout LCD's work, particularly on the bashful lyrics of the marvellous Daft Punk Is Playing at My House, a brilliant dance track that reclaims irony as a positive trope to spell self-awareness and the admission of imperfection. It also showcases a ghostly return of the sound of Mark E. Smith. For fans of The Rapture, connections are clear, as on Tribulations, but Murphy also does Deleuzean dance floor on Movement and Dark Side of the Moon on Never As Tired...
Throughout, the genius of Murphy is to produce tracks that will send you wild in the club and then, at home, in the small hours, make you simultaneously laugh out loud and dig out all your old Suicide and Neu! Records. It's about inspiration in both senses of the word - the way artists signal their influences, but also the way particles of brilliance strike the brain. 'I heard you have a compilation of every great song ever done by anybody,' sings Murphy. It may be true. It's certainly funny. Most of them are here in spirit too, from the drawled, frantic funk of Beat Connection to the Stranglers-on-E Give It Up to the sound of Led Zeppelin smashing up the hotel toilets on Tired.
LCD Soundsystem is knowing and knowledgeable, inspired and inspirational. Intellectual without being snotty, encyclopaedic yet accessible, it takes the seemingly stalled electro model and kick-starts it into outer space. I suspect this has all the makings of a modern classic.
9 April, 2005 - 23:00 — Ben Bollig