Music Reviews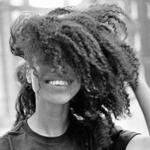 Lianne La Havas Lianne La Havas
(Warner Brothers UK)
Buy it from Insound

Back in May, Lianne La Havas did an episode of NPR's Tiny Desk (Home) Concert series. Saddled with a nylon guitar and a fuzzy webcam, she launched into a recent single off her upcoming self-titled album. Paper Thin sits at the core of Lianne La Havas and acts as a perfect specimen of this delicate and lovely new project, one that chronicles a relationship blooming and decaying in equal time. Most of all, it's more music that features La Havas' exquisite voice, her ear for soulful textures, and solid songwriting. I don't think that you could ask for much more.
The album's production keeps a darker thematic arc with a strongly somber edge. Even in the "happy" first half, the instrumentation cleverly foreshadows the relationship's deterioration. Take the wandering nylon guitar of Green Papaya, which gives the song a wandering, ominous tone. When hints of piano and harmonies come in on the song's chorus, an offhanded second of warmth arises—like she might find the "real love" that she sings of.
Despite those positive detours, this isn't a jolly album. Album opener Bittersweet starts at the end of a fight, displaying how a fluctuating relationship can move in waves. The pounding keys and vocals on the song's pre-chorus are striking in the best way, leading to one of the great songs of the year. Under a flexible, funky guitar lick on Can't Fight, she details those cracks in her relationship: "I knew that I should give you up, I tried to run but now my heart's stuck."
The album's most curious choice appears with a cover of Radiohead's Weird Fishes. While La Havas does an excellent job at deconstructing a beloved tune, the choice doesn't quite make sense at first. Her powerhouse vocals come in at the end of the song, emphasizing the song's point right as she sings, "I'll hit the bottom and escape." It helps clarify that Weird Fishes acts as the album's turning point, as the relationship hits rock bottom, La Havas realizing something has to change. The aforementioned line is repeated so you can't miss it, becoming a mantra for the album's midpoint.
By that point, the relationship is already fading. On Courage, she laments feeling "so lonely now" as haunting guitar work backs her lyrics. With Seven Times, she finally kicks her significant other out, but admits to crying and praying "all night, all day." Stronger drums kick in midway through, and that crying and praying become a slogan. The song itself, with its adept guitar work and catchy hook, is one of the poppiest moments here. Despite its sadness, it blooms outward, quickly becoming one of the album's best songs. At the album's end, La Havas outlines a contradictory message. She ends the album alone, but content, knowing that she doesn't necessarily need someone else. A few seconds later, you hear her laughing with friends. The world continues after the end of a relationship, despite how it may have felt six songs ago.
20 July, 2020 - 15:41 — Ethan Gordon