Music Reviews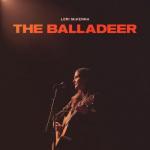 Lori McKenna The Balladeer
(CN Records)
Buy it from Insound

Sometimes, it feels like a Lori McKenna song can be spotted from a mile away. She's been an acclaimed songwriter for decades now, having written hits for everyone from Little Big Town to Tim McGraw. She gives some of her best songs away, but they always seem to end up back on a Lori McKenna album. McGraw's single Humble and Kind ended up on 2016's The Bird & The Rifle, and after hearing her version, it only makes sense as a Lori McKenna song. I felt the same way when I heard McKenna's song Happy People on Little Big Town's 2017 album The Breaker, and the new Haylee Whitters album The Dream (which, admittedly, is one of the best country albums of this year). McKenna has never been a diverse songwriter. She's admitted it herself, so when you hear a wise, carefully arranged, working-class folk song about life lessons or familiar domestic situations, it's certain that it's another McKenna classic. Even if her formula has reared its head over her last few albums, it's still a winning one. All of this makes The Balladeer, her new album, a worthy continuation of her excellent career.
McKenna has described this album as homespun, where the songs are "intended to approximate kitchen table talk," according to a recent People feature. As a songwriter, she's always written about being a mother, a wife, a family member, but this album could be her most autobiographical yet. On the rustling, melancholic title track, McKenna turns a tale of touring into a lament for dreamers and passionate artists who have flickered out. The song isn't exactly a roman à clef, but it's got to have some personal resonance considering she is a touring musician. Good Fight chronicles the back and forth of a happy marriage, where fighting happens but it's actually productive. She writes with authority about being a parent on When You're My Age and Till You're Grown, and while the latter is a bit cutesy, the former sells the line "You're still gonna be my baby, even when you're my age," somehow. It's a line that showcases one of her best abilities: writing cliches but making them sound genuine.
On her previous record, 2018's The Tree, McKenna expertly wrote about nostalgia with a wistful view. The album's obvious highlight was Young and Angry Again, a song about a dead-end town acting as the backdrop to one's high school experience. My affection for that song probably explains why I adore Stuck in High School, The Balladeer's best song, where she sings about how she "rose colored those memories with drug store sunglasses." By the time the electric guitars started to give the song some real grit, I was pretty much in love.
Of course, The Balladeer also covers familiar family relationships. The pensive feeling of "I wish you had met so and so" gets covered on The Dream, a sentiment that many children have heard about family members who have passed away. McKenna turns that thought into a slow burn, culminating in a song that feels both powerful and intimate. Dave Cobb's production turns the song's climax into a beguiling section, as his textured keys and strings bring the song full circle. Marie, written about McKenna's only sister, is one of the album's most appealing moments. It's a steady, reflective country song about thanking the people who shaped you, which is pretty much the song McKenna was born to write.
Ultimately, The Balladeer is a solidly enjoyable record, one that captures McKenna's voice and style nearly perfectly. While it may not have the peaks of her masterpieces, Massachusetts and The Bird & The Rifle, and it might not be as lean as a record like The Tree, there's something undeniable about McKenna's perspective. She writes stories that feel like they could stem from your family—a little messy and frustrating, but also, a little hopeful and caring. She articulates the nuances of womanhood in a way that's universal and always engaging. Filled with truisms, steady acoustic guitars, and a warmth that you can't find anywhere else, The Balladeer feels like a minor step for a major artist. With an artist as talented as Lori McKenna, that can't be a bad thing.
28 July, 2020 - 05:24 — Ethan Gordon