Music Reviews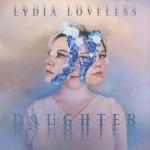 Lydia Loveless Daugher
(Honey, You're Gonna Be Late)

In most of Lydia Loveless's songs, her voice rings of palpable exhaustion. It's as if right before she got to the vocal booth, something went seriously wrong, but she doesn't have the time to be upset about it, she's just gotta keep going. It's a quality that anchored her last record, 2016's excellent Real, where songs like Longer or More than Ever quietly reflected on the cracks of a relationship becoming apparent. Right around when that album came out, Loveless got divorced and took a much-needed break from touring and writing music. After ruminating on the relationship's end, she's returned with Daughter, a beautiful and steady album about defying the roles others put you in and pondering what went wrong. It's a heartbreaking project as well, peppered with upbeat but cutting songs. It may not be Loveless's best album -- Real is impossible to beat -- but it ideally captures the indescribable greatness of her songwriting.
Daughter takes the typical hallmarks of a Lydia Loveless album and swirls them into a hazy portrayal of post-relationship sadness. The Tom Petty-telecaster guitar twang, punchy alt-rock drums, and occasionally funky grooves (the latter found most on Wringer) are all here, but so are more eccentric textures in the instrumlentation. The aching, odd-sounding chorus melody of opener Dead Writer is a solid example. After opening with a solemn guitar and Loveless's vocals, the song moves into a chorus with a plucky, weird synth tone that proves the song a sense of tension. The same could be said for Can't Think, a gloomy, meandering cut that's as heavy as the heaviest songs on Real. By the end, the unflinchingly intense harmonies and distorted guitars start to glitch and corrupt, as if the muddiness can't be sustained.
While those experiments help provide an instrumental equivalent to the glum lyrics about falling out of love, the album's strength comes when Loveless writes disarmingly mid-tempo songs. The lead single, Love is Not Enough, is one of the great songs of this year, filled with "oh snap" level burns aimed at her ex delivered with passive melancholy. On the yearning Say My Name, wailing guitars and muttering keyboard parts provide a backdrop for the lovely chorus of, "You're the only one who knows me now," which is oddly catchy. At the end of Never, she magically turns, "I carry around this pain, I live with all the mistakes I made," into a funky hook that ends the song. When You're Gone stomps on the relationship's grave with glee, but still admits that there isn't much peace being made. It's a classic Loveless dichotomy: stirring and warm instrumentation with sad and/or rough lyrics paired side by side.
The album can be easily summarized with the title-track, in which Loveless sighs, "If I gave you a daughter, would you open up?" It's the sort of haunting, deliberately sharp writing she excels at. Daughter is the sort of career-defining, immediately striking song that should top year-end lists. It's at that level of songcraft, both quietly touching and not to be forgotten. The same desolate lowness is featured on the awkward, frustrating closer Don't Bother Mountain, where she sings, "everything's changed," repeatedly with a sinister tone. As the song fades out, it feels like the end of the relationship might still weigh on Loveless for a while. Everything's changed, but at least Loveless's musical greatness remains the same.
24 September, 2020 - 02:54 — Ethan Gordon