Music Reviews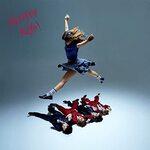 Måneskin Rush!
(Sony Music)

Move over Celine Dion, there's a new Eurovision success story in town. Since their 2021 triumph with anaemic rock number Zitti E Buoni, Måneskin have been riding the wave with a steady stream of polished chart-friendly rock. The band's name, which means "moonlight" in Danish, is a curiously fitting one. To younger listeners it might conjure up dark, nocturnal vibes; those old enough to remember Toploader will have an entirely different response.
As it happens, these Italians aren't so much dancing in the moonlight as cosplaying being a rock band in it. There's nothing wrong with that, of course, and questions about authenticity are incredibly tedious. No, Rush! should be judged on its quality alone. Unfortunately, quality control is the record's defining problem – it's something of a glam-rock Onka's Big Moka.
If you've heard Zitti E Buoni or 2022 smash Beggin' you've most likely got a pretty good feel for Måneskin. They're dramatic, over the top, young, good-looking, and heavily styled. I can see the appeal. Musically, they jump from glam to 90s/00s alt-rock to pop; there's even a faint whiff of power-pop on Baby Said and an odd flirtation with English punk on Kool Kids that really doesn't land.
Many of the album tracks sit squarely in a sort of mid-tier pop-rock range, being neither egregiously bad nor remotely memorable. In a bizarre twist, it's actually the singles, with the exception of the serviceable Gossip (featuring Tom Morello!), that are the most problematic.
Mammamia is arguably the worst of the bunch. A nauseating stream of total nonsense (sample lyric: "I'll burn all the place down because I'm too fucking hot") masquerading as a funky rock number. To brand anything as sub-Chili Peppers feels particularly cruel, but this may well be the absolute nadir of modern culture right here so I'm going for it — it's sub-Chili Peppers. I haven't even mentioned the chorus. I won't spoil the surprise but you should know it activated my gag reflex.
Supermodel—of course they have a song called Supermodel!—is utterly charmless. Have you heard that major key version of Smells Like Teen Spirit that went viral a few years ago? Supermodel basically borrows that chord progression and dials in the rest. There's a cheap OnlyFans-reference, but that's merely the tip of the iceberg.
Rush! also features a gentler, softer underbelly, characterized by tracks like If Not For You and album closer The Loneliest. This is not necessarily a good thing, unless of course you yearn for a follow-up to The Greatest Showman OST, in which case it'll scratch your peculiar itch. If it doesn't, you might need to get yourself checked for scabies.
Rush! is such a bloated mess of a record it's almost guaranteed to be a smash hit. A miserable buffet of rock 'n' roll cliches, from saccharine ballads to off-color glam to bland MTV rock. It's essentially homeopathic rock muzak. There's a distant trace of something resembling the artists who defined the genre's culturally relevant zenith, but it's so diluted that you're effectively paying over the odds for lukewarm water. I await their Magic Hotel phase with trepidation.
20 January, 2023 - 18:23 — David Coleman