Music Reviews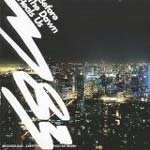 M83 Before The Dawn Heals Us
(Gooom)

M83 obviously spend far too much time in their bedroom, getting friendly with laptops, synthesisers and possibly the odd octopad; luckily for us this has been time well spent and the result is an album of technical elegance and ethereal beauty. Falling somewhere between the vast, glacial movements of Sigur Ros or Múm and the homespun reveries of My Bloody Valentine, what singles M83 out from the crowded milieu of French electronica is the beguilingly energetic pace coupled with intricate respites of almost catchy melody and ghostly vocals.
It seems appropriate that M83 have named themselves after a distant galaxy, as this could be the music of the spheres ground through a synthesiser and backed by a sleepy chanteuse. It navigates the territory of the half-hidden and the suggested with all the attendant charm and monstrous elements of a waking dream. The familiar sounds of guitar and piano are, at times, comforting as in Safe but for the most part are distorted and strange, building to a nightmarish crescendo of white noise in Fields, Shorelines and Hunters. On first listening, Before the Dawn Heals Us has an uplifting, upbeat feel noticeable in Don't Save us from the Flames and Teen Angst. Don't be fooled. On further investigation we found the album to have a sinister undercurrent. The disturbing monologue that begins Car Chase Terror and lyrics like 'A piece of brain in my hair... Bleeding all around' reveals the quiet menace that lurks under the shimmering surface of these songs. Perhaps this all amounts to the confusion, disorientation and fear experienced before the dawn can heal us.
This appears to be confirmed by the title of the last track - Lower your Eyelids to Die with the Sun. Paradoxically, we suspect that the death referred to is the transition from night to day, from dreaming to waking: it can be the return to that which is rational and safe or the loss of that which is mysterious and transcendental. It is a soothing swathe of sound carried by the vocals of a boys' choir.
But then again, maybe that's just bollocks. Like 2003's Dead Cities, Red Seas & Lost Ghosts, Before the Dawn is commendable for its almost obsessive attention to detail that has produced a collection of gorgeously layered and dense songs without ever sounding laboured. Though subtle, the pace never slackens, providing a momentum over which the melodies can flow. This album compresses big sounds into accessible chunks whilst hinting at unexpected and unfamiliar moods.
21 February, 2005 - 00:00 — Abby and Dugald