Music Reviews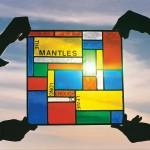 The Mantles Long Enough to Leave
(Slumberland)
Buy it from Insound

San Francisco foursome The Mantles are driven by the simplicity of a jangle tune, a stylistic choice that's been looked at with a smidgen of cynicism ever since Roger McGuinn introduced the Rickenbacker to rock n' roll. Perhaps it's due to the uncomplicated nature of the melodies, how a well-defined backbeat makes it from beginning to end without the need to intrude with any unwelcome guitar flexing. One can say it's clearly reductive to define any composition with a lack of verve as lazy, as if sticking to the limitations of a chiming melody only proves they're content with their lack of character.
The current resurgence of garage certainly doesn't do The Mantles any favors, but their wider scope of sources distinguishes them from the small legion of bands indebted to that particular era. Long Enough to Leave is bound to a wispy, rhythmic constancy that's always sustained even as the songs change from uptempo to mid-paced ringing arpeggios. It's precisely in the measuring of pace and structure that the Mantles find a way of circumventing any obvious influences that are thrown their way.
That play on rhythm gives a hint of fickleness to the material even when they sound instantly familiar. Take the straightahead charge of Reason's Run, which commingles a hard-driving hook with a basic power chord that strikes with a propulsive kick. But once they speed things up they lower it just a notch with the faintly psychedelic Hello, a more ramshackle tune that brings more brawn even when the brittle, strummed chords are clear and distinct. So there's certainly a good component of grit regardless of the overall directness, and even Hello possesses a quirky attitude reminiscent of the Clean.
To which brings me to how Long Enough to Leave curiously holds all the markings of some long lost album from the Dunedin scene – the gestic droll of Michael Olivares in the disciplined More Than I Pay evokes the refined sophistication of Graeme Downes. There's also much to say about the album's overall mid-fi production, filled with the kind of mannerly harmonies and engaging melodies that are glued together like any of the Bats' earlier efforts. But it doesn't make them any lacking in substance – the closer Shadow of Your Step abandons any sense of urgency by executing a coolly detached ballad, and the deceivingly complex Brown Balloon has the same disarming swagger of early Pretenders.
Truth be told, The Mantles are assiduous copyists, but they do possess the chops to carry their unvarying, elbow-swaying jangle with aplomb. There's a careful approach to Long Enough to Leave that surpasses many of their local garage peers, many of whom release records in great abundance; which probably works to their favor. Even if they're slow in the uptake, and a cursory listen will only reinforce them as makeshift compositions, the tuneful nature of the album begins to flourish with repeated spins. As far as how they're perceived, the slow winding path of these underachievers is one that actually forges an indelible impression.
27 June, 2013 - 04:15 — Juan Edgardo Rodriguez