Music Reviews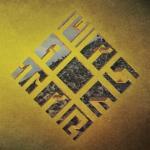 Maserati Pyramid of the Sun
(Temporary Residence)
Buy it from Insound

The latest from the ostensibly post-rock outfit Maserati is as driving as it needs to be: Pyramid of the Sun feels frenetic and energized. When it becomes physically tiring to listen, it's hard to have too many complaints — or, for that matter, compliments.
The journey is a bit strange, though. At times, Maserati splashes down in something more like disco than "traditional" post-rock (as traditional as post-rock could ever be, at least) would ever find itself close to, and Pyramid of the Sun just seems to get stranger as the album weaves through its sometimes monotonous patterns.
Why is it that this foot-tapping post-rock seems so odd? It's certainly not worth rejecting on the basis of definition. Electronic flurries have been at home in the vaguely defined genre from the beginning — but there's just something different here, and it's something that's a bit off. Pyramid of the Sun seems to be stuck in a single gear, and while the high pace can be abrasive, it's done with a certain class and verve. When tracks like Ruins and They'll No More Suffer From Hunger slow down, it's only for a moment — an opportunity to catch a breath of fresh air, maybe, but not much more than that.
The frantic pace of Pyramid of the Sun may be as much a tribute to the band's late drummer Jerry Fuchs and his untimely death, and if this is to serve as a view toward the final piece of his drumming, then perhaps it is a real success story. The beat lives absolutely central to the album's theme; it's the core keeping together the post-rock psychedelia.
It's problematic, though, that Pyramid of the Sun meshes into one enveloping track with an unwavering rhythm until the very end, when Bye M'Friend, Goodbye — still occupying the same rhythmic space, but a respite from the monotony — flees the grasp of that beat. If there were a more fitting tribute, it would be hard to find.
Pyramid of the Sun certainly isn't an utterly bad album — it's cohesive enough, and it can be really engaging. At the very least, it serves as a heartfelt tribute to the band's late drummer. Still, this will hardly go down in the annals of post-rock. When the final notes faded out, rather than feeling satisfied, I merely felt exhausted and, if I am to be honest, a bit relieved.
22 November, 2010 - 21:45 — Matt Montgomery